Transport for London unveils plans for major new Cycleway between Hackney and Isle of Dogs
Transport for London (TfL) has revealed proposals for a major 7.5-kilometre Cycleway connecting Hackney to the Isle of Dogs.
A public consultation on the plans, which would provide a link between neighbourhoods including Victoria Park, Mile End and Limehouse, is now open.
Along with 5.6 kilometres of segregated cycle lanes, the proposals include traffic reduction measures for Victoria Park, new pedestrian crossings and public space improvements such as upgraded pavements and more trees.
The borough's transport chief, Deputy Mayor Cllr Feryal Demirci, is urging residents to have a say before the consultation closes on 21 June.
London's Walking and Cycling Commissioner, Will Norman, said: "These exciting plans not only include a new high-quality cycle route connecting the busy streets of Hackney and the Isle of Dogs, but include a raft of improvements that will make the local area cleaner, safer, and more welcoming to get around on foot."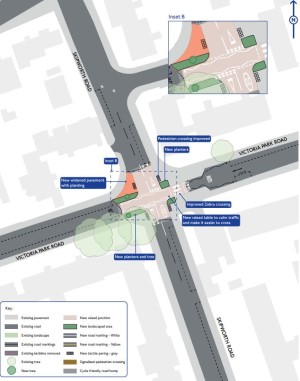 Mayor of London Sadiq Khan and TfL have committed to increasing the proportion of Londoners who live within 400 metres of the cycling network to 28 per cent by 2024 – up from nine per cent.
The new route is the first to be consulted on from TfL's Strategic Cycling Analysis, which identified 25 areas in the capital with the best potential for growing cycling numbers.
TfL director David Hughes said the plans would provide a "major boost" for pedestrians and cyclists, and would "enable even more people to switch from private cars to less polluting forms of transport".
He added: "Our consultation on the first sections of the scheme will give people who live, work, visit and study in the area a chance to shape our proposals and we value feedback from everybody who would like to have their say."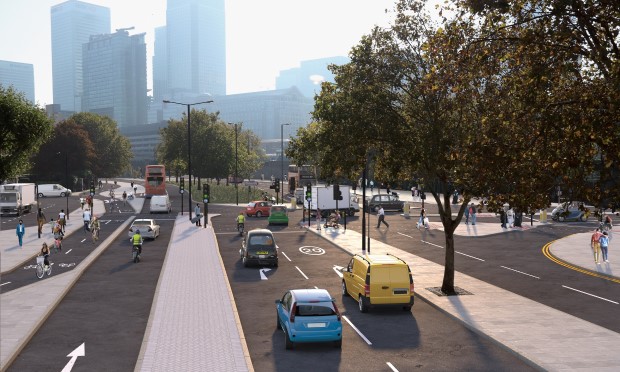 The proposals are being supported by the London Cycling Campaign (LCC), whose infrastructure expert Simon Munk praised the Mayor for taking "another step to fulfilling his pledge to the LCC to triple the mileage of protected space on main roads".
Munk said: "To cut air pollution, tackle climate change and create a healthier city it is vital everyone – residents, landowners and local stakeholders – work together to ensure this route is high-quality and goes where people want to, from key employment centres to schools and shops."
The borough's deputy mayor Cllr Demirci said: "In Hackney, more people than any other London borough commute to work by bike, but we want to make cycling as accessible as possible for everyone.
"This proposed cycle route linking Hackney to Mile End and Canary Wharf would mean more people can start to cycle for all or part of their journey. I'd urge people to have their say on the proposals."
To have your say before the consultation closes on 21 June, head to tfl.gov.uk/cycleway