Hackney Road residents seek shutdown of Ye Olde Axe strip pub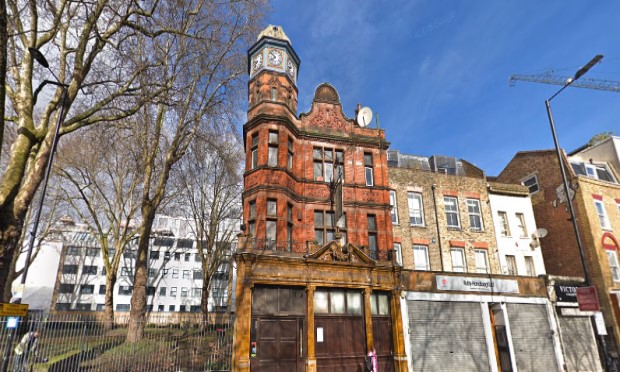 Hackney Road residents have announced their opposition to the renewal of the licence of a local strip club, claiming that it is "inappopriate" for their neighbourhood.
Ye Olde Axe, described in a 2015 Vice feature as "tawdry East End strip pub heaven", will have its fate decided by Hackney Council's licensing committee next week.
The council banned new strip clubs and sex shops in the borough back in 2011.
Under the new policy, Ye Olde Axe was recognised as an "established venue", but could still see its licence revoked at councillors' discretion.
A Hackney Road resident said: "Having a sexual establishment is not in keeping with local characteristics and the visual amenities of the neighbourhood.
"This neighbourhood is an active residential area and associated commercial activity. It is therefore inappropriate for a sexual venue to be sited here anymore.
"Additionally, the venue is located within 200 metres of a GP surgery. There are frequent smokers outside the establishment disposing of cigarettes onto the council's pavement, which contributes to pavement litter and/or is washed away each morning into curbside drainage which impacts sewer system and marine pollution."
No objections were received for the application renewal from ward councillors, the licensing department, the police or fire brigade.
Councillors assessing owner Tom Melody's application for a "full nude striptease" licence on 9 May will be seeking to balance the economic interest of the applicants and the "general interests of the community", according to the law.
The council report reads: "The licensing function is aimed at ensuring that sexual entertainment venues are safe for performers, patrons and staff and that, in the wider sense, nuisance is not caused to the public.
"At the same time, the activity helps to ensure fair competition between various operators of sex encounter venues and maintains standards, in keeping with the object of the relevant legislation."