Extinction Rebellion: 'Big win' for local contingent as Hackney MPs voice support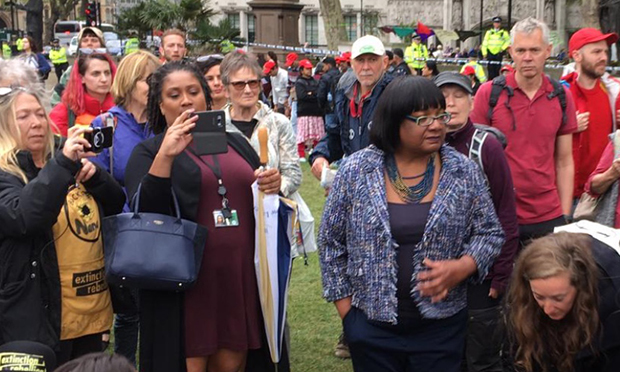 Hackney's Extinction Rebellion (XR) activists are celebrating a 'big win' after local MPs Diane Abbott and Meg Hillier signalled their support for the movement.
The borough's XR group, one of the biggest in London, led the illegal but peaceful blockade of traffic at Marble Arch – as well as taking part in a number of the protests across London in the past two weeks.
XR is calling on the government to 'Tell the Truth' about the urgent need for action on global warming, help reduce greenhouse gas emissions to zero by 2025, and create a Citizens' Assembly to take decisions on climate and ecological justice.
Hackney rebels invited Abbott and Hillier to meet with them to discuss these demands, and to talk about a way forward.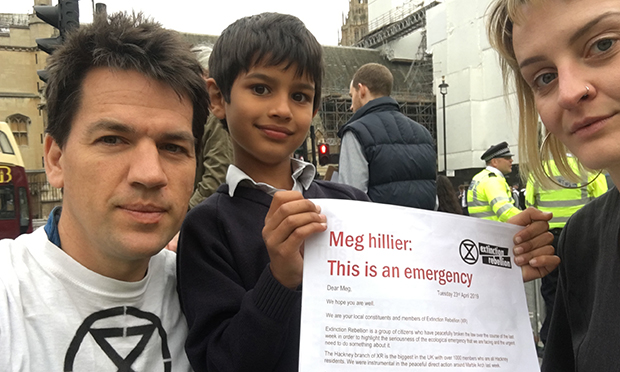 Ayanda Armitage, a Year One pupil in Dalston, helped deliver letters to the MPs urging them to join the dialogue.
The shadow home secretary and MP for Hackney North later met the group in Parliament Square, making a speech in front of a statue of Millicent Fawcett – a women's suffrage campaigner whose non-violent methods inspired XR's strategy.
Abbott told the rebels they had done an "amazing job in drawing people's attention", adding: "In all the noise and kerfuffle of Brexit, the climate emergency is the most important issue facing us."
Hackney South MP Meg Hillier also accepted the invitation, hosting a group of local XR activists in the Palace of Westminster.
She told them she supported the aims and methods of the movement, and that she wanted to see a "re-energisation of the 2008 Climate Change Act" and a "green beating heart at the centre of government".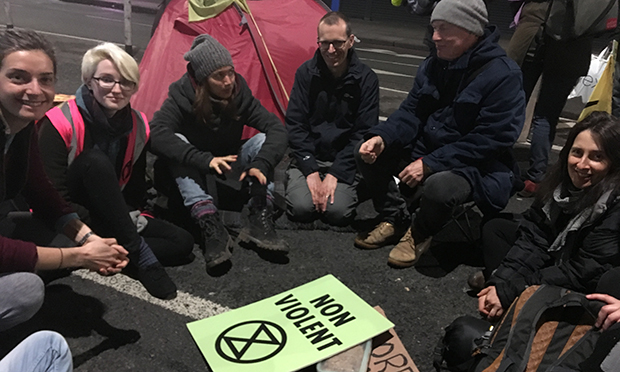 Sam Smithson, founder of XR Hackney, is pleased with the receptive responses.
She said: "This is a big win for Extinction Rebellion. We have succeeded on getting the support of our representatives and getting the ecological emergency discussed at the highest level in UK politics."
She added: "This is just the very beginning of the conversation. Now begins the hard work of taking the large-scale action that's urgently required to secure our future, which will take courage, leadership and determination and most importantly community collaboration.
"Extinction Rebellion rebels will continue, peacefully, reflectively and fearlessly, to be agents of change.
"We live within a toxic, self-destructive system and we will work tirelessly until our demands are met."
To join XR Hackney, or to find out more about the group, head to its Facebook page