Artists reshape works by their peers for show in aid of burns survivors
Twenty-three artists have put their work on the line for a new exhibition in aid of a charity founded by acid attack survivor Katie Piper.
FaceValue3 (Dirty Work), sees 23 other artists let loose on the pieces donated by their peers – manipulating and refashioning them in whichever way they see fit.
The reimagined artworks, each a metaphor for a person living with a visible difference, will be on display and available to purchase at Jealous East Gallery in Shoreditch from 18-28 April.
All proceeds will go to the Katie Piper Foundation, which supports people living with burns and scars.
Piper, now a well-known television personality and activist, was left with severe scarring after she was attacked with acid by her ex-boyfriend and an accomplice in 2008.
She set up her foundation just a year later with the aim of improving outcomes for burns survivors and supporting them through their recovery.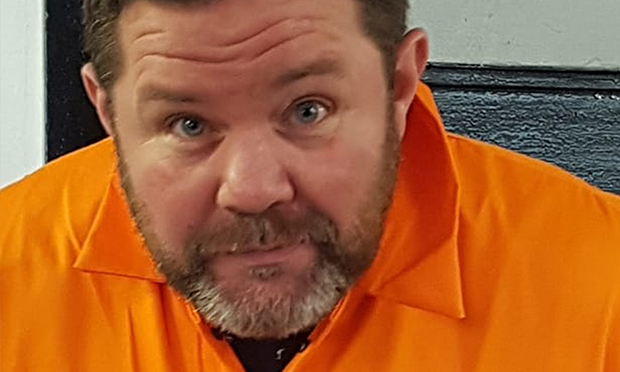 FaceValue curator and artist Gary Mansfield said: "So many lives have been changed by other people, in both positive and negative ways.
"Enraged with jealousy, a man Katie Piper had trusted paid someone to do his dirty work and attack her with acid, changing her identity forever.
"To give our artists a false sense of security, I told each donating artist that I was the artist assigned to manipulate their work. I had, in fact, assigned another to manipulate each on my behalf, to do my dirty work."
Hackney-based sculptor and painter Charming Baker was one of those charged with modifying an artwork, adapting a photograph by Gina Soden.
Other artists taking part include Gary Hume, Rankin, Sarah Maple, Dan Baldwin, Fanakapan, Jessica Albarn, Hayden Kays, Sara Pope, Patrick Hughes.
Mansfield, who is also getting involved, added: "This exhibition is a way of exploring human vulnerabilities and seeing how the artists react to having someone else take control of their work.
"We've got some exciting collaborations going on that many of the artists don't even know about – most of those involved haven't got a clue who's working on their pieces!"
This is the third FaceValue exhibition Mansfield has organised, and he sees the focus of his work on identity and social injustice as a good basis for collaborating with the Katie Piper Foundation.
Mansfield, who hails from Essex, gained a fine art degree while serving a prison sentence during the 1990s for smuggling drugs – he was inadvertently used as a mule.
His art explores the reality of prison and how to rebuild after a loss of identity.
He spends his spare time teaching art in prisons, working with offenders' charity the Koestler Trust, and hosting the MizogArt Podcast.
A spokesperson for the Katie Piper Foundation said of FaceValue3: "We are really proud to be working with Gary to make this event happen again and it's a big moment for us in the year as the funds raised will help us to support burns survivors to rebuild their lives."
"We invite all art enthusiasts, who feel they might be able to support by buying a piece of art, to visit the show.
"The official unveiling and opening night will be taking place on the evening of the 18 April with Katie and other special guests in attendance."
Numbers at the opening night are limited but if you are an art collector or buyer and would like to be there, get in touch with carly@katiepiperfoundation.org.uk
FaceValue3 (Dirty Work) is on from 18-28 April at Jealous East Gallery, 53 Curtain Road, EC2A 3PT.