Death Valley Girls, The Victoria, live music review: 'Goth gang brings glam back'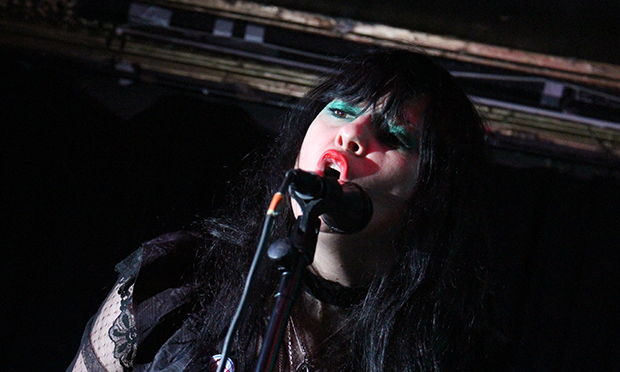 In the dark days of the early to mid-70s, between the power cuts caused by a mounting electricity crisis, Britain's television screens were lit up by the stars of glam rock.
The likes of T-Rex, David Bowie, and Sweet ensured British music was in good shape, even if the country wasn't.
In the US, the glam phenomenon hadn't taken hold in same way, with Marc Bolan once remarking that he'd sold records in every single country except America.
While the style of the movement rubbed off on proto-punks such as the New York Dolls or Iggy and the Stooges, America's only real contributions to the genre were Sparks and Suzi Quatro, both of whom saw far more commercial success in the UK.
Tonight, at The Victoria pub in Dalston, with things again looking grim on both sides of the Atlantic, a goth gang from America is bringing glam back.
As Death Valley Girls take to the stage, singer/guitarist Bonnie Bloomgarden drapes herself across bass player Nicole Smith, while thunderous drums stomp behind them.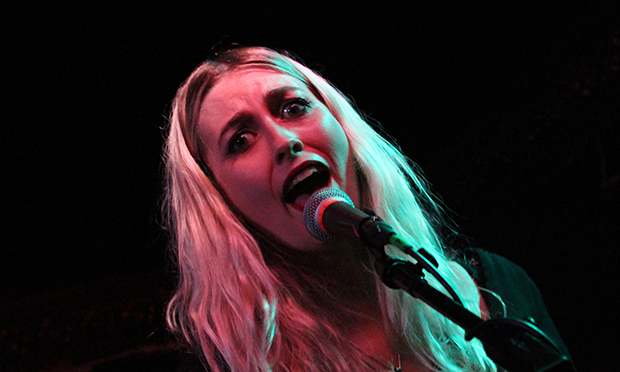 As the pair reach for their instruments, the sold-out room is submerged in fuzz, with the audience ready and willing to drown in it.
Bloomgarden's primal wail cuts through the noise in full attack mode, underpinned by Smith's mock surprise backing vocals, which are punctuated by raised eyebrows and gasps from the bass player.
The majority of the evening's set draws from hard-riffing new LP Darkness Rains, with the religious cult chanting of 'Abre Camino' raising the tension from the off.
While performing, Bloomgarden's voice is filled with paranormal aggression, but between songs the mask slips and she creates an intimate relationship with the audience.
She says 'Hello' to just about everyone individually and replies to every shout of admiration, and at one point enters the crowd, hugging everyone around her.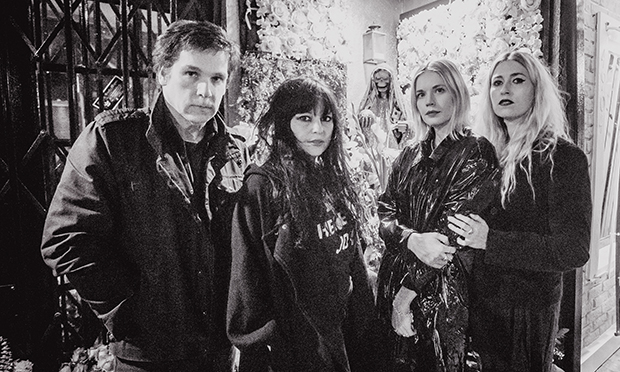 With crosses dangling from their necks as they throw their heads back as if possessed and drop to their knees mid-song to pray, Death Valley Girls' evil hoodoo shows why comparisons to Black Sabbath are not misplaced.
The catchy pop hooks of should-be hits such as 'Disco', 'Disaster (Is What We're After)' and 'I'm a Man Too' would not be out of place alongside glam classics such as the aforementioned Sweet's 'Turn It Down', 'Action' and 'Teenage Rampage'.
Despite wearing their influences on their sleeve, Death Valley Girls are far from being simply a nostalgia act.
The haunting, wah-wah vocals of Bloomgarden are unlike anything else around, while her bandmates underpin them with thunderous, in-your-face noise.
Death Valley Girls' glamtastic performance hits just the spot, ending with the audience still salivating for more.
Whilst America may not have bought into glam first time around, the country's current indie stars have dug it up, and now they're setting about selling it back to Britain, one stomp at a time.