Jennette Arnold calls for more blue plaques for women – as Hackney charity welcomes nod for activist Claudia Jones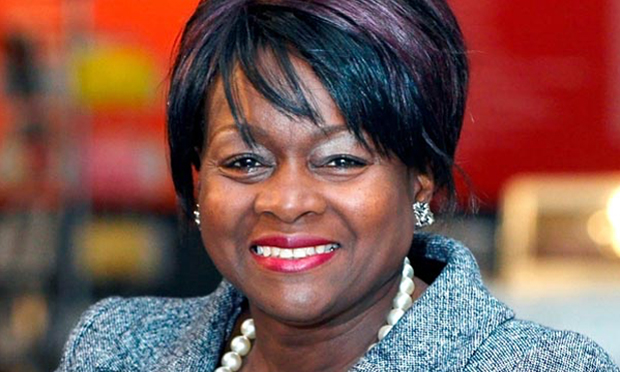 Hackney's London Assembly member Jennette Arnold has called for greater diversity in the capital's blue plaques amid a campaign which has collected 100 nominations for the scheme to mark International Women's Day.
One of the women being put forward is equal rights campaigner Claudia Jones, and the chair of a Hackney-based charity set up in her name has welcomed the "timely" recognition.
The London Assembly started a #BackthePlaque campaign last year to redress the gender imbalance in the blue plaque scheme, run by English Heritage, to celebrate the 100th anniversary of women's right to vote.
Only 132 of the capital's 944 blue plaques feature a woman – just 14 per cent.
Assembly members asked the public to put forward women for the scheme, and the response has seen English Heritage receive over 150 nominations – more than it usually gets in a whole year.
The Assembly presented its shortlist of 100 names at its International Women's Day event last night.
Among the nominees are Princess Diana, Claudia Jones, Grunwick strike heroine Jayaben Desai, London's first female elected councillor Reina Lawrence, suffragette Emily Davison and journalist Jill Dando.
Jennette Arnold, who is also deputy chair of the Assembly, said: "The list of 100 nominations we received from Londoners is awe-inspiring.
"Iconic blue plaques are an important way of recognising the contributions of those who lived in London, but the disparity between men and women is nothing to celebrate.
"We applaud English Heritage for the changes they have made to the diversity of the selection process and encourage them to keep pushing forward with modernising the systems and rules."
She added: "The London Assembly is proud of what woman have achieved over the past century and this is a fitting way to mark those achievements."
We've asked you for more nominations for female Londoners for Blue Plaques.

You have not disappointed. One of your suggestions is 👉 Claudia Jones.

Meet the feminist, equal rights activist, and Caribbean Carnival organiser, Claudia Jones🔻 #IWD2019 #WHM2019 pic.twitter.com/l2GcuiCLJw

— London Assembly (@LondonAssembly) March 6, 2019
Claudia Jones' nomination has been welcomed by Janet Campbell, chair of the Claudia Jones Organisation (CJO) in Stoke Newington.
Jones was a journalist and equal rights campaigner who was born in Trinidad in 1915 before moving to America aged nine.
Her involvement in the Communist Party led to her being deported in 1955, but she was refused entry to Trinidad by the British, eventually being allowed to move to the UK.
While living in Brixton, she founded the West Indian Gazette, widely recognised as the UK's first major black newspaper.
In 1959, in her capacity as the newspaper's editor, she organised the Caribbean Carnival – the precursor to the Notting Hill Carnival.
Jones, who died in poverty in 1964 aged just 49, is often described as the "mother of the Notting Hill Carnival".
Eighteen years after her death, a group of activists in Hackney set up the CJO, a charity for women and children, in her name.
Its chair, Janet Campbell, described Jones' blue plaque nomination as "timely".
She told the Citizen: "The UK has benefitted from her past initiatives, and it is time that her achievements were acknowledged more widely.
"She started the first black newspaper and the Notting Hill Carnival, which now contributes not just to the lives of those from African and Caribbean communities, but to a huge mix of people across London and the UK."
Campbell said the charity "draws on the strength of Claudia Jones and the adversities she faced", and that it is fitting, with women still struggling today, that Jones is being put forward for recognition as part of International Women's Day.
Anna Eavis, secretary of English Heritage's Blue Plaques Panel, said: "There are some other great suggestions on this list, some of whom are already on our radar.
"For instance, our panel has already decided to award plaques to the important suffragette Emily Davison, the sculptor Barbara Hepworth and the war heroine Noor Inayat Khan.   
"English Heritage is committed to increasing the number of blue plaques to women and we'd like to thank the London Assembly for supporting us in this aim.
"Over the next few years, we'll certainly be celebrating more and more women on the streets of London."
To find out more about the London Assembly's #BackthePlaque campaign, head to london.gov.uk
For more information about the Claudia Jones Organisation, visit hwhpartnership.org