Print studio and Amazon's UK HQ among winners of council's 2018 Design Awards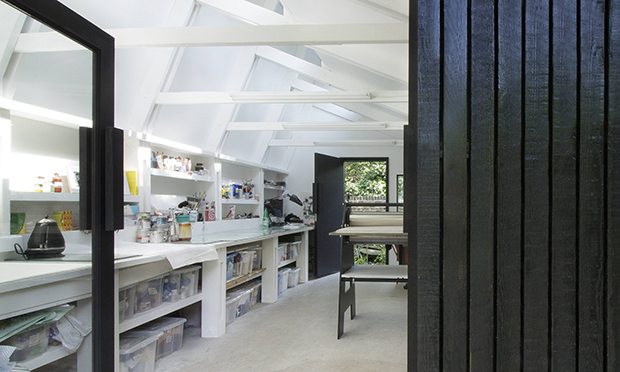 The council has announced the results of its 2018 Design Awards – with Amazon's UK headquarters, Hackney Town Hall and a Cassland Road artist's studio among the winners.
A rigorous selection process saw a panel of architects and design experts whittle 42 nominated projects down to a final shortlist of 15.
Judges then visited every scheme and selected six winning designs and four commendations.
The shortlist was also put to the public for the People's Choice Award, and with a total of almost 600 votes counted, a cleverly devised family home in Lower Clapton won out.
The six main award winners include: online retail giant Amazon's UK headquarters at 15-storey Principal Place in Hoxton; the refurbishment of Hackney's art deco, Grade II-listed Town Hall; and a studio for printmaker Susan Aldworth designed to complement her artistic process.
They were chosen alongside: Black Stone House in Finsbury Park, an ash-coloured apartment block inspired by the stacking of everyday objects; the council's 374-home development at Kings Crescent Estate, on the border of Clissold Park; and the restoration of a terrace of early 20th century industrial buildings in De Beauvoir, which is now home to 33 workspaces.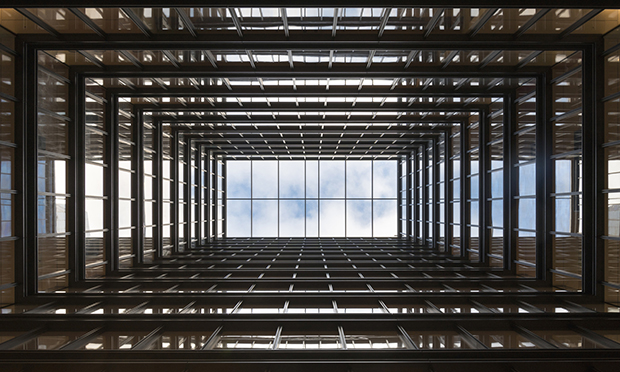 The People's Choice Award went to 146a Rushmore Road, a steel-clad, three-bedroom house built on an awkwardly shaped infill site in Homerton.
Judging panel chair and architect Matthew Lloyd, whose practice won in 2016 for its work on Frampton Park Baptist Church, said: "The biennial Hackney Design Awards have once again shown the sheer quality of architecture that is consistently produced within this single London borough.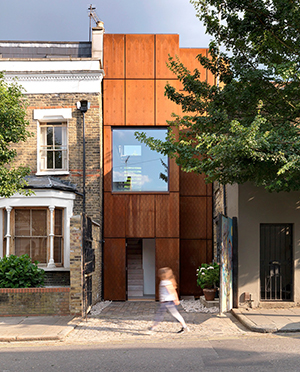 "Each scheme, shortlisted down from many entries, demonstrated the skill and commitment of some of the country's best architectural talent."
The Hackney Design Awards were set up by the council in 2004 to celebrate the variety of design and architecture in the borough.
Mayor Philip Glanville said: "This year's awards showcase not only the contribution great design makes to the fabric of our borough, but the real difference it makes to the lives of people in Hackney.
"My congratulations go to all the winners and shortlisted schemes and my thanks go to the judging panel and the people who nominated these inspiring buildings and public spaces."
The four commendations for 2018 went to PEER Gallery for the transformation of its outdoor space, a three-house brownfield site project on Pitwell Mews, an 18-home development in the former Great Eastern Railway offices on Reading Lane, and 146a Rushmore Road.
For more information on the shortlisted schemes, head to hackney.gov.uk/designawards