Labour's Meg Hillier rules out defection but reveals hopes for a vote on second referendum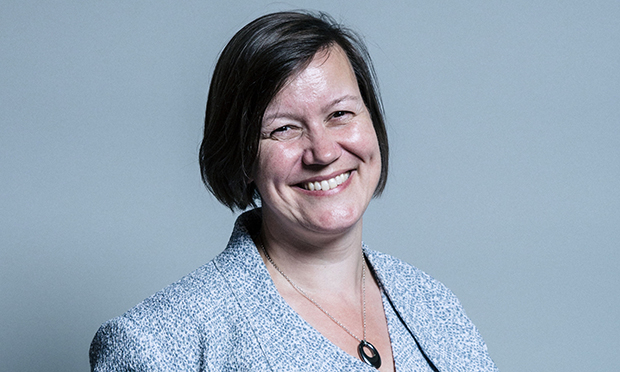 Local Labour MP Meg Hillier has revealed she has "no intention" of leaving the party in the wake of recent defections – but hinted that she could break with its current policy and back a second referendum if the chance arises next week.
Hillier, who has represented Hackney South and Shoreditch since 2005, was responding to calls from local Liberal Democrat spokesperson Dave Raval for her to quit Labour and back the People's Vote campaign.
Raval, who stood against Hillier as a parliamentary candidate at the last general election, welcomed the recent resignations of nine Labour MPs.
He said: "Meg Hillier has always struck me as an honourable person and an internationalist, in favour of the UK being in the EU.
"But recently, her voice on Europe has been much more muted, perhaps through pressure from Hackney Labour's Momentum group, and she has toed the Labour party line by saying that the UK should leave the EU and we shouldn't have a People's Vote on the deal.
"This is the opposite of what people in Hackney voted for and quite different from what she used to say.
"It's a strange fact that every Labour MP since the boundary for Hackney South and Shoreditch was drawn up, has quit their party in disgust at the way things have changed in Labour.
"I call upon Meg to follow in that tradition in order to be free to represent the views of the people of Hackney and, indeed, herself.
"We would be happy to work with Meg on securing a People's Vote."
But Hillier told the Citizen she has "no intention" of leaving the Labour Party, and said "no-one can be unclear" about where she stands on Brexit.
She said: "I have been very busy tackling the government's chaotic mismanagement of the country over Brexit.
"The Public Accounts Committee, which I chair, has published nine reports highlighting how ill prepared the government is for Brexit and I repeatedly challenge the government on its Brexit chaos in the media and Parliament."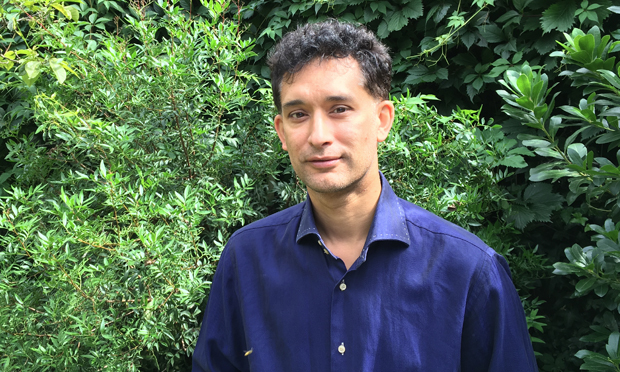 Hillier says she will use her vote and influence as an MP for the borough "for the best possible outcome", adding: "I never wanted to leave the EU and am determined to fight for Hackney's interests.
"I voted against triggering Article 50 in 2017, voted for every option which would extend Article 50 or at the very least ameliorate Brexit.
"I've made clear my desire, inside and outside Parliament, to let the public have another vote. Unfortunately there hasn't yet been enough support in Parliament for this."
In a hint that she could break with current Labour Party policy when MPs vote on Theresa May's deal and any amendments next week, Hillier revealed she is hoping for an opportunity to vote on a second referendum.
Labour leader Jeremy Corbyn has repeatedly signalled his intention to uphold the result of the 2016 referendum and leave the EU.
Although he recently proposed a Commons vote on the options, including his alternative Brexit plan, and whether to set in motion legislation for a public vote, Corbyn has so far stopped short of officially backing a new referendum.
Hillier said: "To secure another referendum Parliament has to vote for it and the government needs to introduce a bill to deliver it.
"I hope I will finally get the chance to vote for this next Thursday so Hackney can have a say."
Labour MPs Peter Kyle and Phil Wilson are widely expected to table an amendment which will support May's deal, but only on the condition that it is put to a public vote alongside an option to remain.
It is unclear if Hillier was referring to this particular amendment, or simply any amendment that offers the chance of a fresh referendum.
But she is firmly against a no-deal outcome, adding: "Leaving with no deal will do huge damage and hit small business and the poorest hardest.
"Brexit even with a deal will be catastrophic for our country. This Prime Minister is recklessly rushing towards an outcome which will leave our country poorer."
Hillier also responded to Raval's call for her to join the eight ex-Labour defectors in the newly formed Independents' Group, whose reasons for quitting included both the Labour Party's stance on Brexit and claims that it has failed to properly tackle anti-semitism within its ranks.
She said: "I have been elected to public office as a Labour Party candidate for 25 years and I have no intention of leaving. 
"But it is important that the party reflects all opinions on the left. I speak up against anti-semitism and condemn it wherever it occurs.
"My Jewish colleagues have had to put up with intolerable abuse, that some of this has been from party members is unacceptable and I have called for the party to make it clear anti-semitic behaviour will not be tolerated."
Hackney's other MP, shadow home secretary Diane Abbott, is also in favour of a second referendum, but, like Hillier, has so far not backed the People's Vote campaign.