Same again please!: Hackney boozer retains 'Beard-Friendly Pub of the Year' award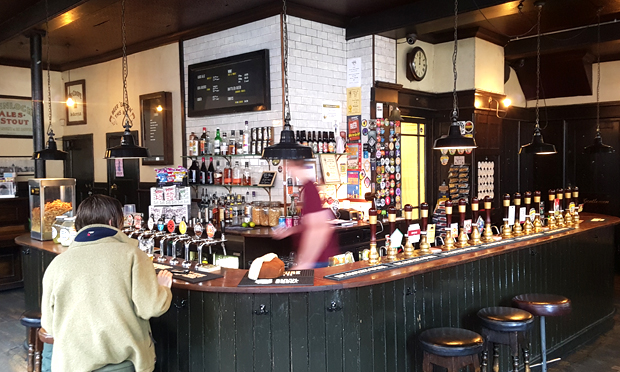 Hackney Central watering hole The Cock Tavern has retained its status as a haven for the hirsute after again winning the 'Beard-Friendly Pub of the Year' award.
The results of an online poll organised by anti-pogonophobia campaign group Beard Liberation Front (BLF) were announced on 13 January.
Over 5,000 votes were counted and The Cock triumphed for the second year in a row, ahead of new entrants Tom's Taphouse and Brewery in Crewe and High Cross in Tottenham.
BLF inspectors surveyed a number of pubs for beard friendliness in the last few months of 2018, trimming them down to a final shortlist of 22.
The campaign group's founder Keith Flett said: "The Cock in Hackney continues to be the benchmark for the Beard-Friendly Pub [award], but the numbers of establishments that meet the broad criteria are increasing every year, reflected in the fact that the three runners-up weren't even on the poll in 2018."
The Cock was also a joint winner in the 2017 awards, sharing the honours with Stoke Newington's Jolly Butchers.
The criteria for a pub's beard-friendliness include "welcoming the hirsute and often having a number of hirsute customers, including but certainly not confined to those with modern styles of beards".
A pub may also exude a beard-friendly ambience if there are "some bearded bar staff" and beard-friendly beers on offer.
But the BLF says it "welcomes diversity in both appearance and drinking" and that the "truly beard-friendly pub will have a genuine mix of customers, not just a load of old blokes grumbling about life".
A number of the borough's pubs were in the running for this year's award, including The Axe, The Chesham Arms and The Experiment.