Looking to a sustainable future: Bancroft's School sets sights on Green Flag Award in eco drive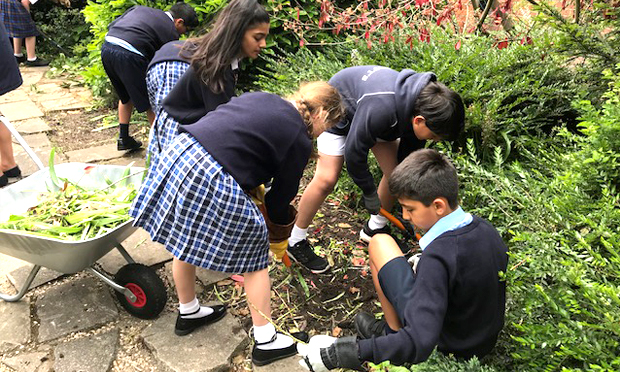 Earlier this year Bancroft's School in Woodford Green set up its own sustainability team with the aims of helping and directing pupils and teachers to make Bancroft's an Eco-School. An Eco-School is built on the foundation of educating and empowering young people to make positive decisions and become change-makers for an environmentally sustainable world.
This achievement of becoming an Eco-School will be fully recognised when Bancroft's obtains the 'Green Flag Award', which the School is aiming to achieve within the next twelve months. This involves:
promoting biodiversity
reduce usage of electricity and water
becoming litter free
managing waste efficiently – reduce, reuse, recycle
using greener methods to travel
making the school grounds as green as possible
promoting healthy choices
In the short amount of the time the team, made up of pupils from all year groups, has existed they have taken steps to improve the recycling within the School by stricter separation of recycling and regular collections of waste and, most importantly, with further educating of the staff. They are proud that Bancroft's has already been awarded the 'Bronze' award, which focuses on getting the Eco-Schools' structure set up so that Bancroft's has everything in place to tackle the eco work we plan.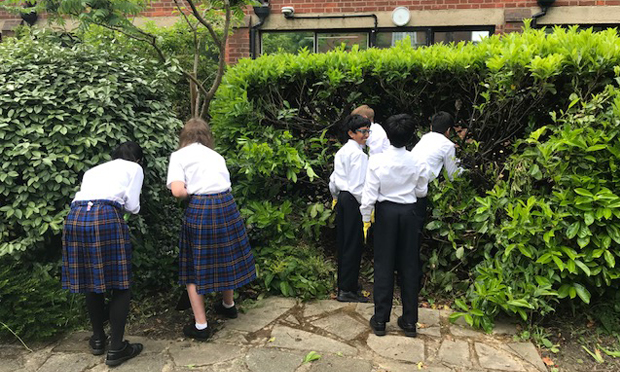 To maximise biodiversity on school grounds, the team has started various projects concerning the plants and school grounds. Later this year an expert from Brogdale's is coming to do a site survey to advise on the best plants for different parts of the School. Recently, a new gardening club has started focusing on clearing away the existing plants to make way for the new plants. A whole skip was filled during one lunchtime session of hard work. Bird, bat and insect boxes made by the pupils will also be put in our garden to promote the biodiversity.
Later this term, the Bancroft's sustainability team will be visiting Audley End House and Gardens to see and understand how sustainable gardening practices can be used to produce large yields of organic food. They will see how this food is used in the house itself, which will hopefully inspire them when they start work on their own school garden, but on a smaller scale!
The sustainability team is excited to announce that the biggest aim yet is that from September 2018 onwards Bancroft's will be starting to go plastic free as a School. Bancroft's Prep Schools is already working towards this by reducing the use of single use plastic water bottles. This is an ongoing project so hopefully by the end of the school year Bancroft's will be fully plastic free. Prep School Head, Joe Layburn said, "It's impressive that our children are part of a generation which wants to stem this tide of plastic."
Bancroft's School
High Rd, Woodford Green, IG8 0RF
0208 505 4821