Pop Up a whole new living in six Hackney weeks
Sponsored" />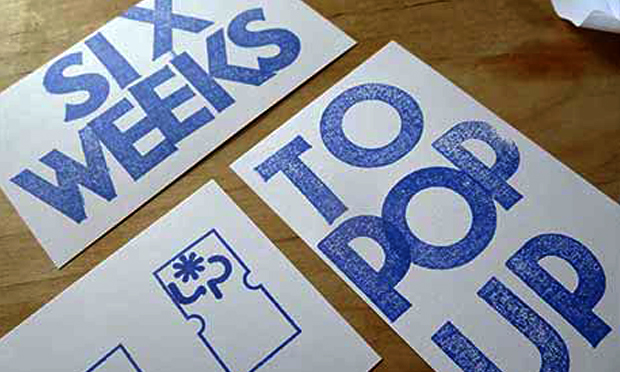 Have you got an idea that you've not had the chance to work on? Or do you know someone who goes on about a business they want to get off the ground, but never find the time to do it?
Upstarter are running their six weeks to pop up class again this coming week, starting Wednesday 24th for six evenings.
They'll be holding it in Machines Room, a maker space in Vyner Street, off Mare Street Hackney. Last year they ran it as a pilot, and one of the businesses, L'Etabli, became a real success story.
As Nat Hunter from Machines Room says: "It's often a hurdle for people to get their ideas to market. This course is a great opportunity for makers and designers to ensure that their product is as good as it can possibly be and we're very much looking forward to seeing the results."
So what's Six Weeks to Pop Up about?
This six evening class starting 24 May is one for makers, creatives, social innovators and designers who have a new idea, or want to work one out.
It will help you to:
• understand some of the fundamentals about getting a new idea out there
• equip you with some core startup tools and methods.
Once you have these methods, you can use them again and again.
This class will take your business idea through a programme of making prototypes and testing them. At the end of the course we will hold a market stall.
Friends, family and Hackney residents can come and see what you are thinking about putting into the market. You then get a chance to hear what they think. And your idea gets stronger when bounced off real people.
Gill from Upstarter is happy to be at Machines Room again: "We're really thrilled to bring this to one of our favorite maker spaces.
"This is where people are thinking about new kinds of ways of making and we know its a perfect place to explore new kinds of micro-business in Hackney. Its the future!"
The price is £150.00 for all six weeks, and the market. Book in advance (ideally, so we know enough people are coming), or email us and just turn up.
Machines Room is very near to Bethnal Green or Hackney Central Overground.