Art at the Core – new works and live music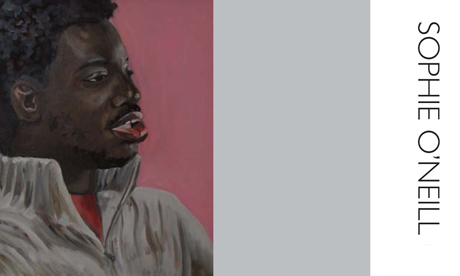 Core Arts, a Hackney-based charity, is showcasing on Friday 9 November a private body of work called 'Concept Painting' from the hotly-tipped artist, Sophie O' Neill, as the centrepiece of a night of art and live music.
Pete Bennett, Core Arts' events co-ordinator, said: "O'Neill experiments with the borders between figurative portrait painting, abstraction and the ideas that link the two."
The enterprise is run by musicians and artists to support talented, creative people who have – or have previously suffered from – severe and enduring mental health issues.
Bennett added: "Pigeon holes that categorise people into 'outsiders' are strongly avoided at Core Arts. It is individuality and creativity that are respected and nurtured. Artists are encouraged to develop their own strategies."
O'Neill's work is the result of her artistic development over a two-year period of being backed by the company.
"This show reinforces and supports the Core Arts philosophy," says Bennett.  "It is an introduction to the pioneering approach that Core Arts has pursued since its conception some 20 years ago."
Current students at Chelsea School of Art will also show their work at the event in a separate gallery, with live music performed by graduates of both Core Art and the UK's most prodigious music course, Access to Music. Guests will be treated to the 'sparkling folk-pop' of Bella Diem and live hip-hop from Strike.
Previous graduates from Access to Music have included the successful singer-songwriter, Ed Sheeran, and girl-band The Saturdays, which has given the music course a reputation as one of the most prodigious in the country.
The Chelsea Salon Series & Core Arts, Sophie O'Neill – Concept Paintings, Core Arts Printmakers – New Work
Friday 9 November 2012
Doors 6pm, live music 8 – 11pm
Core Arts
1 Saint Barnabas Terrace
Homerton High Street
Hackney
E9 6DJ
Free entry