Justice For All campaigners seek support for Legal Aid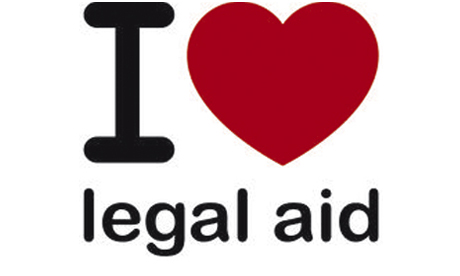 Current Legal Aid reform proposals threaten to make huge cuts to legal advice for people in the borough, whilst half a million people on low incomes nationwide could be cut off from advice as a result of the changes.
Thousands of Hackney residents would be affected by a total removal of legal aid for specialist benefit advice and almost complete removal of specialist debt and housing advice unless there is an imminent threat of eviction.
Citizens Advice Bureaux, Law Centres and other advice agencies across the country are arguing that advice at an earlier stage would help to avoid evictions and expensive court actions, and would thereby save money.
At the moment, just under 3,000 people a year in Hackney receive specialist legal help through legal aid with appeals and reviews on their welfare benefits.
The bureau has a success rate of 90% of decisions overturned when challenged at appeal, reflecting the sometimes inconsistent decision-making processes within the benefits system. Many of these decisions are made on benefit entitlement for people with long term, chronic health problems and disabilities, who turn up at the bureau having had all their benefits cut off, often while trying to cope with hospital treatment and other challenges.
One client, who used the bureau earlier this year for help with a spiralling debt situation which threatened to lose her home and work, was helped to negotiate new mortgage payments to her lender, and to make regular payments to her other creditors, preventing repossession action by the lender.
She said, "Before I came to the CAB with my debts I was depressed, suicidal, had low self esteem as I was getting 30 calls a day in connection with all my debts and constant letters from creditors and debt collectors asking for the payment of their debt.
"Without the help from the CAB I would not be able to hold down a job and would have been unemployed, relying on state benefits. Mentally I am better and can now cope with my financial situation as I know that help is available."
Hackney CAB Borough Director, Yasmin Alam says: "Cuts are a false economy, when the right advice early on can save £10 for every £1 invested, by preventing the need for costly court procedures further down the line.
"Our services are also supported by many local volunteers who give so much time and energy to the bureau – an example of the 'Big Society' ideal that the government is promoting, now under threat."
You can help to fight cuts to advice by joining the Justice For All campaign, supported by Hackney CAB, Hackney Law Centre and other legal advice services across the borough.
To find out more, or to join the campaign, visit Justice For All.