Hackney Scars, Eddie Plex, book review: 'Local spirit of anarchic quirk'
All that is absurd and discordant about the borough seems to have been condensed into Hackney Scars, the new book by photographer and multimedia maker Eddie Plex.
Shot on the fly with an iPhone through car windows, streetside and in murky interiors, the ten dozen or so images collected in this volume sweep up all manner of visual ephemera in a collage of surreal symbolism.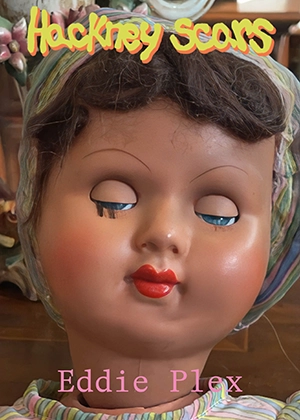 Masks, wigs and other elements of costume are a leitmotif. We visit a green plastic frog moonlighting as a mannequin, a fluffy panda suit deflated on the street, and of course, a plastic Donald Trump under disco lights.
Signs and lettering are another theme: 'quality of life' adorns a wheelie bin; 'squirt your rage' is grafittied on a wall; a market stall advertises 'your name on a grain of rice'; and a bovine-themed panto shot covers issue 152 of the Citizen.
A number of the images are linked to Hackney figuratively rather than literally, as they have clearly been taken in distant lands, but the local spirit of anarchic quirk comes through.
Though a very personal interpretation of the area, Hackney Scars is bound to resonate with large swathes of those who have walked our streets.
Hackney Scars by Eddie Plex is published by SBRQ, available for purchase at Sabronesque.net £RRP: £18.