Child Q: Councillors call for resignation of Hackney police borough commander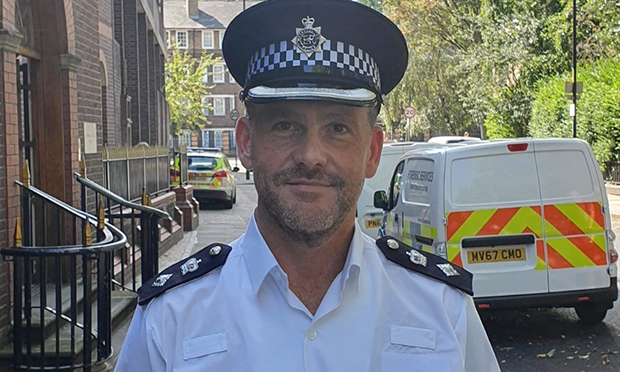 A number of prominent Hackney councillors have signed an open letter to the borough's police borough commander, Detective Chief Superintendent Marcus Barnett, calling for his resignation over the case of the strip-searching of a Black teenager, Child Q, at her school.
The 15-year-old was searched by two female police officers on the school premises, and no appropriate adult was present to support her as required by law.
What happened triggered a Local Child Safeguarding Practice Review by the City and Hackney Safeguarding Children Partnership, which said "there was no justification" for the strip-search.
In their letter to the borough commander, the Chairs and Vice Chairs of the council's scrutiny commissions and committees express their concern regarding the impact of the case on trust and confidence in policing in Hackney, stating:
"Unfortunately, the traumatic case of Child Q and the abuse she suffered at the hands of the police is sadly not an isolated one, rather it is a tangible manifestation of all that is wrong with policing in our borough and the systemic discrimination many of our residents are subject to.
The letter later continues:
"As councillors we have waited far too long for access to the sort of police leadership in our borough that is willing to recognise and acknowledge the impact of discriminatory practices and set in place clear process and practices which work to eradicate them.
"Past apologies from the police are insufficient. Historically they have worked only to frame cases as isolated incidents without recognising the wider implications in respect of the many others subject to the same circumstances.
"The time has long past for cultural and systemic change that will result in a local force which is able to police our borough without prejudice.
"As Chairs and Vice Chairs of scrutiny commissions and committees we no longer have confidence in your ability to deliver the leadership our borough needs.
"The ongoing failure to remedy what can only be deemed entrenched institutional racism, discrimination, and misogyny, falls squarely at your door.
"And, with all sincerity, we no longer see you occupying the role of Borough Commander as a tenable option for our borough and call for your resignation.
The letter was signed by Councillors Soraya Adejare; Polly Billington; Sophie Conway; Margaret Gordon; Sharon Patrick; Clare Potter; and Nick Sharman.