Arts venues across Hackney announce new wave of discounts and freebies as part of Town Hall's culture recovery effort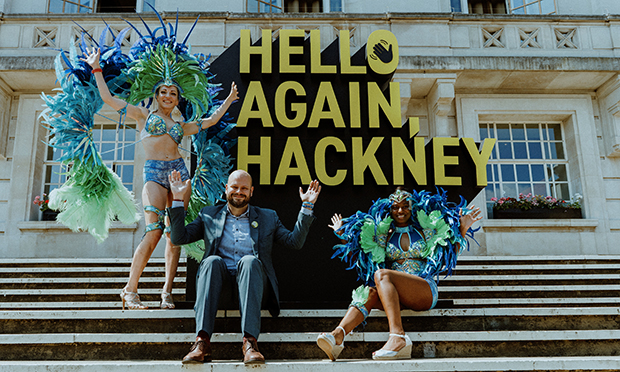 A free show at the Hackney Empire and half-price tickets to Hoxton Hall are among a range of new offers designed to encourage people to soak up the borough's culture once again.
More than 30 venues have been awarded a share of £300,000 after a second giveaway by the Town Hall's Hello Again, Hackney campaign – allowing them to tempt residents back with special discounts.
Mayor of Hackney Philip Glanville said: "The aim of Hello Again, Hackney is to help cultural businesses, anchored in our diverse communities, who have been badly affected by Covid restrictions and have lost income from ticket-buying audiences.
"The campaign also creates opportunities for organisations to develop new audiences and encourages residents back into the community."
The new offers include:
Free tickets for young people to a special one-off performance at Hackney Empire.
A further series of 2-4-1 offers to live events at Paper Dress Vintage.
A continuation of the discounted pensioner events at Rio Cinema, including the Classic Matinee monthly screenings for isolated seniors, plus a new fortnightly initiative for the LGBTQIA+ community comprising talks, panels, screenings and open mic nights, all in a safe and welcoming space.
50 per cent discounted tickets plus a free drink at Servant Jazz Quarters.
A year-long programme of free creative and cultural activities for people of all ages exploring Nature and Biodiversity, at Dalston Eastern Curve Garden.
Free entry to talks, tours, workshops and performances at Hoxton253.
50 per cent discounted theatre tickets targeted at social housing residents at Hoxton Hall.
Free entry for Hackney residents to a new series of public events at Studio Wayne McGregor where audiences can experience live performance and participate in discussions related to dance and associated topics.
A permanent photography exhibition and accompanying engagement activities at Shoreditch Trust's Healthy Living Centre in Hoxton.
50 per cent discounted tickets and free tickets for low-income families to performances, workshops and classes at Tropical Isles.
Mayor Glanville added: "Our borough is world-renowned for its incredible creativity and culture, so we're delighted to continue supporting local businesses and venues to enable them to welcome back audiences and customers.
"The offers will help residents rediscover their favourite Hackney venues and remember what they love about the borough all over again, while getting the local economy back on its feet."
Funded activities will continue to be promoted on the Love Hackney website until 31 December 2022.