Solar panels installed on three community buildings as council's efforts to harness renewable energy continue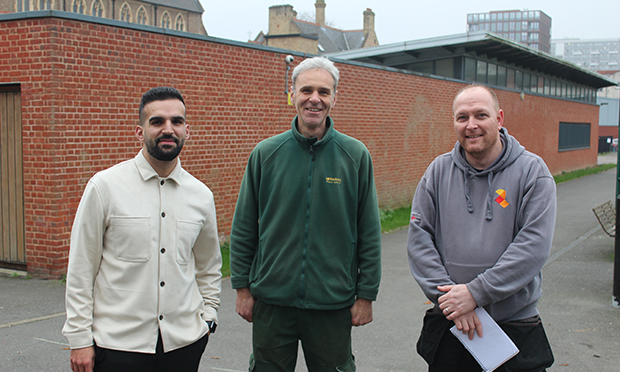 Three community buildings owned by Hackney Council have had solar panels installed.
Haggerston Park Depot, Kingshold Community Hall and Lee View Community Hall have each had panels fitted, with the solar capacity across the three buildings coming to nearly 100 kilowatts.
The panels were installed by the council's energy services arm, Hackney Light and Power, following previous projects at London Fields Lido and the West Reservoir Centre as part of a Town Hall pilot last year.
Hackney's energy boss Cllr Mete Coban said: "By generating renewable energy, the new solar panels we are installing across Hackney are helping to rebuild a greener borough and tackle the climate crisis.
"They also help us to reduce our emissions and save money on energy costs."
The panels have been fitted as part of the borough's initiative to generate one megawatt of solar power by 2022, as well as to help the council achieve net zero carbon emissions across all of its functions by 2040.
One megawatt is enough to power around 330 UK homes, assuming an average power requirement of three kilowatts per household.
Hackney Light and Power has also committed to providing more environmentally friendly housing solutions under the Green Homes programme launched in February 2020.
These are two of a number of initiatives undertaken in a bid to reach net zero, with the Rebuilding a Greener Hackney project encompassing a range of measures, including the controversial low traffic neighbourhoods.
Hackney is one of 28 London boroughs to have declared a climate emergency, with Barnet, Bexley, Bromley and Havering, as well as the City of London, yet to follow suit.