Hackney Stand Up To Racism doubles down on Geffrye campaign following Colston Four acquittal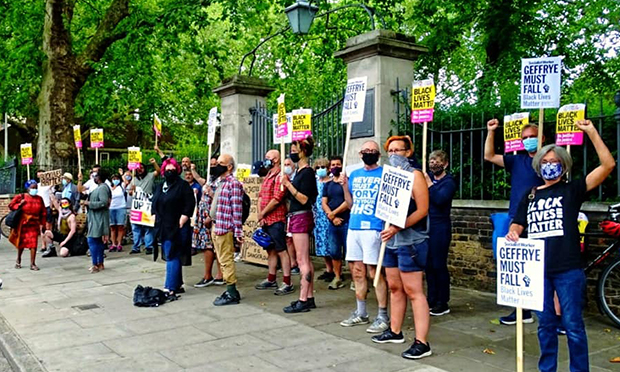 Anti-racists fighting for the removal of a slaver statue in Hackney have paid tribute to the Colston Four, acquitted this week of causing criminal damage when famously toppling a monument to Edward Colston in Bristol in 2020.
Hackney Stand Up To Racism (HSUTR) has sent its congratulations to Black Lives Matter protesters Sage Willoughby, Rhian Graham, Milo Ponsford and Jake Skuse, who were found not guilty by a jury at Bristol crown court on Wednesday.
Colston was a shareholder in the Royal African Company in the 17th century, when it shipped 84,000 Africans into slavery.
HSUTR has campaigned for more than a year to see a statue of Robert Geffrye, who also profited from enslaving people from Africa, taken down from outside the Museum of the Home in Hoxton.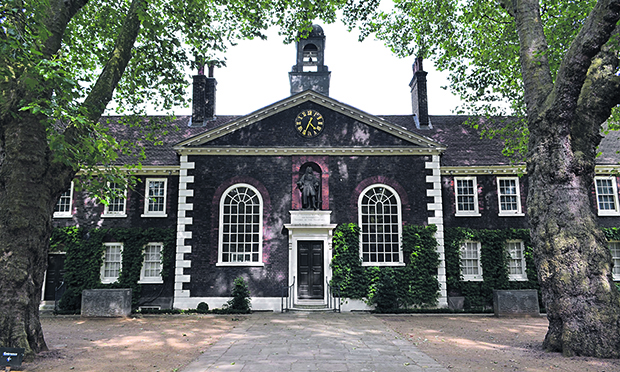 A spokesperson for the group said: "The statue glorified Colston and hid the reality that he was a slave trader who accumulated wealth from the enslavement and brutal oppression of more than 84,000 Black people."
They added: "The Colston Four have been an inspiration to those of us in Hackney who have been campaigning for more than 18 months to convince the trustees of the Museum of the Home to take down the statue of the 17th-century slaver Robert Geffrye from his plinth over the museum."
In November, the Museum appeared to soften its stance on the statue, hinting that it could be moved to a less prominent site.
However, Geffrye remains in situ, and HSUTR said: "There is no better time than now for the trustees to remove the offensive statue of Robert Geffrye. Colston has fallen! Geffrye must fall!"