Centuries-old stained glass windows discovered at Homerton Hospital after 'decades in the dark'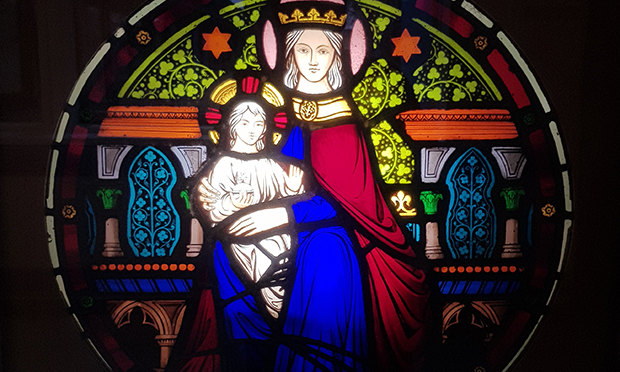 Two "truly amazing" stained glass windows have been spruced up and put on display at Homerton Hospital after they were found packed away in a store room.
The pair of roundels, or circular windows, are hundreds of years old and were gifted to the Homerton in 1987 by Barts Hospital after being blessed by the Archbishop of Canterbury.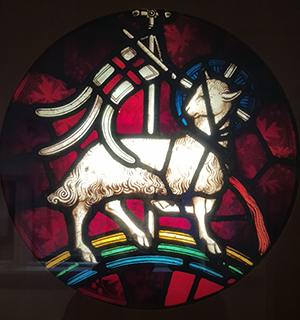 One window features the baby Jesus with Mary, and the other the Holy Lamb of God.
They were unearthed by the hospital's art curator Shaun Caton during a recent tidy-up. He found them wrapped in layers of brown paper and sitting inside cardboard boxes – where they had been for more than 20 years.
Caton said: "These are truly amazing works of art, with colours so fresh and vivid that you might be mistaken for thinking they were created yesterday."
So struck was he by the find, he teamed up with the Homerton's works department to have them carefully restored. They are now fully illuminated and on show for all to enjoy.
Caton said the windows offer a "powerful message of hope during these challenging times".
He added: "We are grateful to the works team for helping to save these historic stained glass windows for posterity.
"They are an important part of the history and culture of Homerton Hospital and we are pleased to have them back on display and lit up again after two decades in the dark."