'It's a massive achievement': Community fitness scheme that started in Hackney wins national coaching award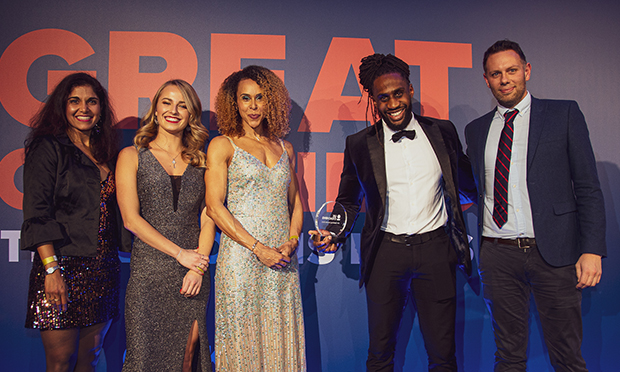 A Hackney fitness scheme that offers free exercise classes in local parks was honoured with a prestigious UK Coaching Award last week.
Our Parks, a community-driven service founded by Born Barikor, took home the Coaching For An Active Life Award at a ceremony in Leeds.
The scheme was also nominated for the Transforming Coaching Award.
Barikor told the Citizen: "It's a huge achievement for the coaches who contribute to getting the community fit week in, week out.
"We have the best coaches in the UK and so winning this award is just a testament to that. It really resonates so much with our community."
Inspired by his own coaches at the Mile End track in East London, Barikor started Our Parks in 2014 with the promise of providing accessible exercise to those who need it.
Today, the initiative's team of 1,500 coaches delivers free fitness classes in green spaces across the UK.
It hasn't always been easy for Barikor, though.
"For the first two sessions, no-one turned up," he said.
Since then, Our Parks classes have grown in popularity and are now enjoyed by more than 250,000 users nationwide.
"It is a massive achievement when you look at the numbers, but when you look at the emotional value and the physical wellbeing it has offered, it kind of eclipses the numbers for us."
Our Parks classes are inclusive of all abilities and backgrounds and are generally aimed at people who do less than 30 minutes of exercise a week.
Barikor said: "No matter where you live, no matter your financial status or your social status, you should have access to high quality exercise.
"Come with your smile, come with your bottle of water and we'll be good to go."
To fund its free service, the initiative is supported by charities, sponsors and local authorities.
"Hackney was a massive part of our growth and our success when we first started out," Barikor said. "Now we're nationally recognised, we can't thank Hackney residents and the community enough really."
Our Parks is running 60-minute, high-intensity interval training sessions in Clissold Park on Saturdays at 9.30am in January. Classes are free and can be booked via the initiative's website here.