New parking charges in Hackney make public transport 'cheaper for short trips for the first time'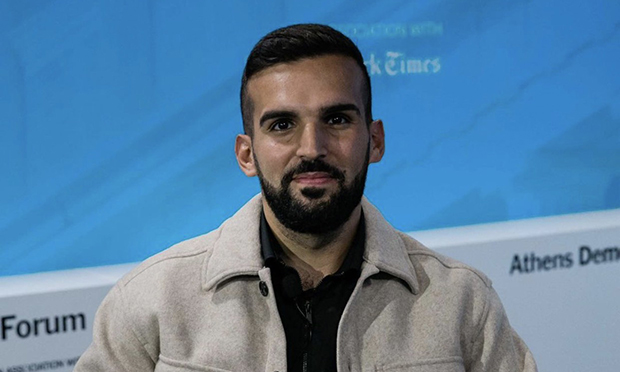 Motorists will have to pay new short stay car parking fees designed to make people think twice about driving instead of using public transport.
The new minimum £2 charge will cost more than the £1.55 bus fare across Hackney in a bid to encourage the 200,000 motorists who pay to park for a short time to leave the car at home.
Cllr Mete Coban, Hackney's cabinet member for transport, said: "For the first time it will no longer be cheaper for people to drive and park for short trips than it will be to take the same journey by public transport."
He said it should make drivers "think much more carefully about whether driving represents the best value for money choice when travelling into Hackney".
The changes bring in a minimum one-hour car parking charge and were approved by Hackney's cabinet yesterday.
More than 200,000 drivers buy one million short stay parking sessions a year, according to the council, with the majority of them living outside Hackney.
Currently they can spend just 20p for 10 minutes if they use a pay-and-display machine, or 19p if they use the cashless RingGo system.
The council is not allowed by law to use money from parking to generate revenue. Instead it uses any surplus to pay towards the London-wide Freedom Pass scheme for older people and those with disabilities, highways maintenance costs and school transport.
The change will mean that Hackney will offer a longer minimum stay than some other London councils offer via RingGo.
Currently Tower Hamlets, Croydon, Bexley, and Hammersmith and Fulham offer a minimum of 30 minutes. In Merton drivers can pay for 20 minutes, whilst Camden and Haringey offer a minimum 15-minute stay.
Some of the outer London boroughs including Islington, Wandsworth, Richmond and Kingston offer minute-by-minute charges.
According to London Councils, walkers and bus users spend £147 more in town centres every month than those travelling by car.
The council hopes the move will help businesses, although a report said some shoppers might be put off by the extra charge whilst others might spend longer shopping.
It estimated the changes could see a drop in short stay parking use under an hour by 30 per cent, which could free up spaces for Blue Badge holders.
It said larger families who might be more reliant on cars could be affected but its loading and unloading rules should help them.
The report added that "the likelihood of there being a negative impact on such groups will be negligible".