Winter Toy Appeal: Organisers in desperate plea for donations as demand soars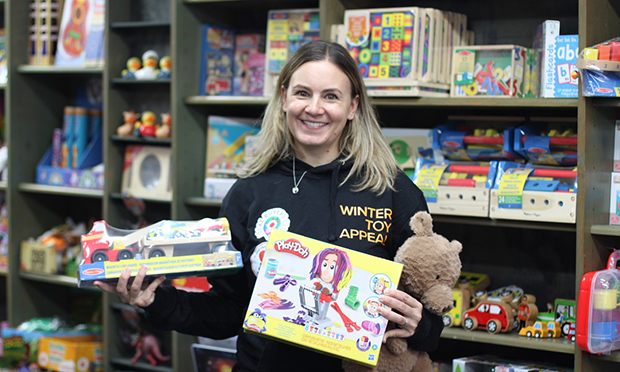 Organisers of the annual Winter Toy Appeal for children in need have issued an urgent plea for donations.
Each year the appeal, run by the Local Buyers Club, provides new toys for thousands of children experiencing extreme poverty in London.
But this year donations are down, while referrals from social workers, schools, refuges, hostels, migrant centres, food banks and children's centres are up.
Jenna Fansa, who launched the appeal eight years ago, said: "We urgently need donations if we're to reach every child referred to us. The vast majority of children referred to us would be unlikely to receive any gift at Christmas without this appeal.
"We're hearing from families who, after bills, are surviving on as little as £20 per week – there isn't enough money for food, let alone toys. We are determined to keep the magic of Christmas alive for every child." 
Last year's appeal provided new toys for more than 5,600 children in poverty and generated more than £25,000 of trade for independent shops in London. 
Nearly 24,000 children have received a gift through the appeal since it launched in 2014 – predominantly in Hackney, Islington and Haringey.
Those supporting the appeal can either contribute to a GoFundMe (with funds being used to buy toys from independent London stores) or buy directly through the toy appeal's wish lists. This year's appeal is being run in partnership with Location Location estate agency and the E5 Babybank.
The Local Buyers Club is also donating £5 to the Winter Toy Appeal for every new member who joins for half price using the code TOYAPPEALFIVE (usual price £12 per year). Find out more at localbuyersclub.com/joinnow.  
For more information, visit wintertoyappeal.com.