Natural dye studio in Hackney teams up with underwear firm to create 'soil to soil' pants – with crowdfunder to start soon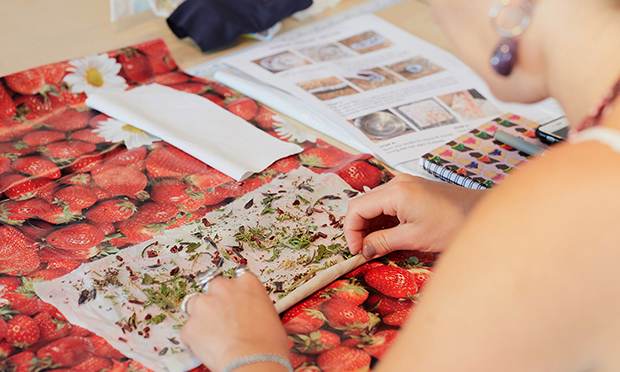 A sustainable underwear company that has joined forces with a dye studio in Hackney is crowdfunding to help it ramp up production across the UK.
Little Black Pants Club, based in Brixton, is working in partnership with Cordwainers Natural Dye Studio (CNDS), based in Hackney Wick, to design a pair of knickers made from compostable elements and UK-grown peace silk.
CNDS, an offshoot of local community gardening organisation Cordwainers Grow, will soon be fundraising to develop the 'soil to soil' underwear – meaning the garments will have minimal impact on the environment, even when they are no longer usable.
Debbie Mitchener of Cordwainers Grow said: "[Eco-consciousness] used to be seen as a hippie thing. Now, it's a trend. We really want to bring people on the [creative] journey with us."
Crowdfunding is set to start on 1 November, with the partners hoping to develop beautiful new designs.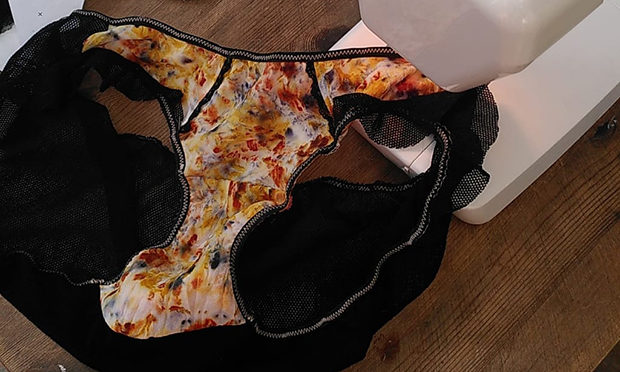 Little Black Pants Club is currently trialling new patterns, including animal print designs made using silk screens.
Donors to the campaign will be offered kits that will teach them how to dye their own fabric, make the pants at home, use them, and finally compost them when they wear out. The dyes and packaging can also be composted.
In addition to the creation of the underwear, CNDS is looking to set up more sites to grow plants in East London.
The sustainable dyes, made of plant products, come from Guernsey, and having more sites in East London will mean that the impact of the transportation of the dyes will be further minimised.
Mitchener said: "One of the concerns people have is that the dye will fade. If you look at dresses in the V&A from the 1700s, they're all still beautifully colourful – those were dyed using a similar process.
"I think natural dyes get a bad name from the fast fashion industry."
To keep up to date with the project, head to londonurbantextilescommons.co.uk or instagram.com/londonurbantc.