Drag Race star Bimini Bon Boulash launches debut book at the Hackney Empire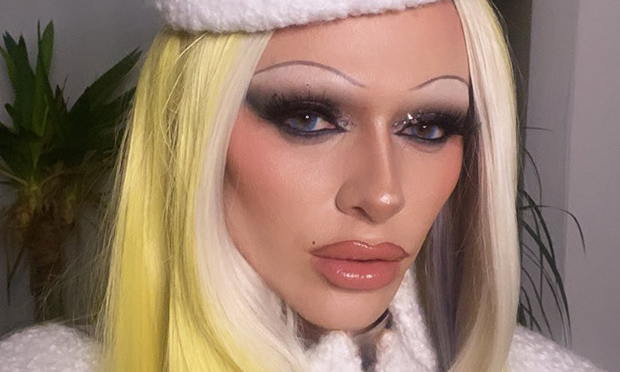 Last year the world was taken by storm when Bimini Bon Boulash strolled into the Werk Room of RuPaul's Drag Race UK and onto our screens.
The drag queen, who calls Hackney home, has become one of the show's most successful alumni, appearing in high-profile commercial modelling campaigns and touring across the UK.
The reality TV star launched their debut book, Release the Beast: A Drag Queen's Guide to Life on 14 October.
Part autobiography, part 'self-help book antithesis', the journalist-turned-drag-queen hopes the book can inspire young, LGBTQ+ people going through similar things to those they experienced when growing up and coming out.
Bimini described the book on social media as a "self-love manifesto with a punky attitude" and said it will cover "topics from positive affirmations to self-destruction with the help of my favourite muses and icons that have shaped my life, including some darker moments".
To celebrate the publication, Bimini took to the stage at the iconic Hackney Empire for a conversation with Shon Faye, journalist and author of The Transgender Issue: An Argument for Justice.
"Some of you may have seen me for the first time on the show, some of you may remember me from my days performing at [celebrated Haggerston gay venue] the Glory," Bimini said to the audience, referring to their early years in the drag scene, most of which were spent in Hackney.
Dressed in typically fashion-forward attire, Bimini spoke with long-time friend Shon about getting started as a drag queen, their stint on RuPaul's hit show, and about putting pen to paper for the release of their debut book.
Bimini is non-binary, meaning they do not strictly identify with either male or female gender identities. They used their time on the stage to address the importance of supporting transgender and non-binary people on a societal level, and to talk about a moving conversation they had about their identity during Drag Race with fellow contestant Ginny Lemon.
Bimini rose to fame during the second series of the UK version of the show, in which they finished runner-up to Glasgow-based queen Lawrence Chaney.
The BBC is now airing the third series. Winners receive the opportunity to travel to Hollywood to create a mini series with the producers of the show.