Hoxton charity to plant orchard of fruit trees for community's most in need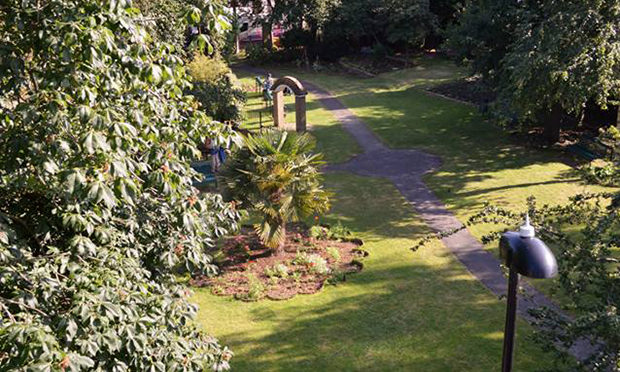 Local charity The Hoxton Trust is to plant an orchard of fruit trees later this month – and plan to give away the the entire harvest next year to those most in need in the neighbourhood.
The Trust, which offers free legal advice to Hackney residents, runs a community garden at 158-176 Hoxton Street, where a variety of trees will be planted in an event on 28 October starting at 2pm.
Gardener Stephen Mason said: "We're excited to plant an orchard. We started growing vegetables to give to the community before the pandemic and it went really well; this is a logical extension of that initiative.
"We'll be planting apples, plum and peach trees which we expect to bear fruit next year and we'll give it away.
"Plus, if the orchard helps explain to children where food comes from and what they can grow to eat, all the better!"
The community garden was established in the early 1980s and is often used by families as a place to meet up and relax.
It is tended to by Mason on a part-time basis, along with a team of more than a dozen local volunteers.
There are already over 20 different species of tree, 150 species of plants and bushes, and the charity recycles local waste to produce organic compost as well as collecting rainwater for watering.
The charity's executive director Paul Fleming said: "The Hoxton Trust is committed to improving the lives of those who live and work in Hoxton and Shoreditch.
"Our orchard is one of the many practical things we are doing to help people come together after the pandemic and build a stronger community."
For more information on the charity's work, head to hoxtontrust.org.