Shoreditch gallery 'devastated' after local artist's painting stolen in daytime heist
A painting was stolen in broad daylight from a Shoreditch gallery last month, leaving both the painter and the venue at a loss.
Commercial Street Facade by Stephen Harwood was taken on the afternoon of 28 August from Studio 1.1 Gallery on Redchurch Street, ahead of Harwood's solo show Gone Tomorrow, which opens on 16 September.
The gallery is guarded and monitored, but the thief somehow managed to remove the artwork from its place on the wall.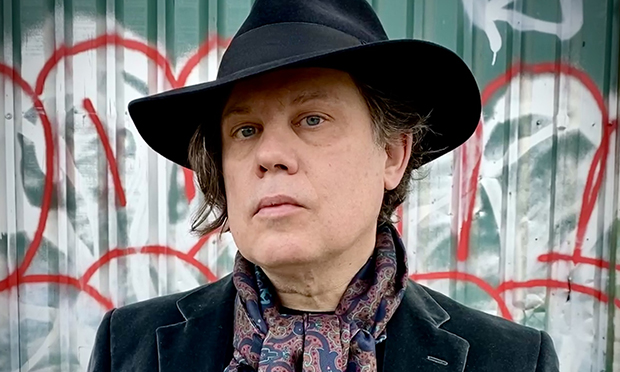 Harwood said: "I was hoping to include the painting in the show so I am now trying to remake it, against the clock – bigger and hopefully better. I'm trying to stay positive!"
Harwood lives in Hackney and recreates scenes from his neighbourhood in a way that "fall[s] somewhere between reality and fiction".
He has made a name for himself on the London art scene, with biographer Peter Ackroyd commenting: "Stephen Harwood's work is filled with the energy and momentum of the city itself… he is one of London's finest interpreters."
The painting of a building on Commercial Street, just a stone's throw from the gallery itself, is the poster image for the exhibition.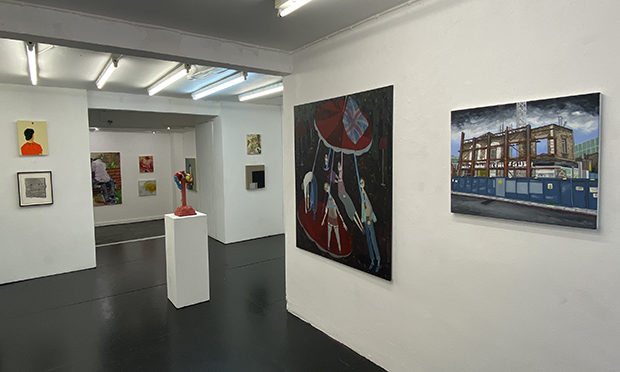 Studio 1.1 has expressed dismay at the loss of the painting.
A representative said: "The impact has been pretty devastating, and of course it's been particularly upsetting for Stephen. 
"We're a not-for-profit space and it's absolutely the first time this has happened In the 18 years that we've been on Redchurch Street. 
"We're determined all the same to stick to our policy of keeping the street door open, welcoming to everyone, against the model of the closed-door, elite-access-only attitude of some of our commercial colleagues. 
"At the height of Redchurch Street's appeal to tourists, we could easily see 250 visitors on a summer Sunday, and though perhaps the majority wander in out of curiosity, we believe it's important to give them even a moment's exposure to the art. 
"What we are glad about is that we have the chance for this solo show."
They added: "The support [Stephen has] received in retweets of an account of the theft he posted on Twitter has also been heart-warming."