Canalside development in Hoxton wins approval despite 'disappointment' over low number of living rent homes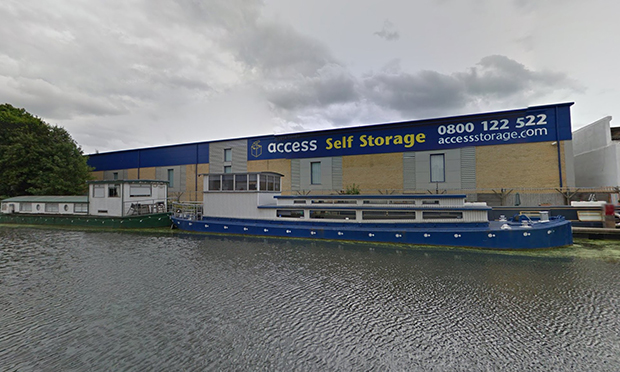 A self-storage warehouse where people keep furniture will make way for 139 flats for rent alongside Regent's Canal.
Sturts Yard in Hoxton will be transformed into two blocks of two and seven storeys, hosting a self-storage business, offices, cafe, public spaces and the new homes.
The scheme includes 91 flats with one bedroom, 41 with two bedrooms and seven with three bedrooms – 14 of them at Hackney living rent rates.
Initially, the plan at Eagle Wharf Road was for 13-storey blocks, but these have been reduced after discussions with the council's planning department.
The application was affected by the cyber attack on Hackney Council last October, which meant it had to be resubmitted.
It will include the demolition of the self-storage unit, which gained planning permission in 2002, and an 1860s former iron works and gun factory.
The building is also close to the Museum of London's archaeological remains storage building.
Resident Penelope Abraham told the planning committee that people at Sawmill Studios, Copley Street and Eagle Wharf Road felt the scheme was still too high.
She said it would still "loom over our houses, the neighbourhood and the canalside and the highly valued amenities".
She also feared that an extra 139 homes could lead to a "worrying" increase of footfall on the towpath, which she said is already overcrowded.
Council officers said the seven-storey block was in keeping with others along the canal and the taller building was set back, reducing its visual impact.
Islington Council had been concerned about the impact on nearby historic Arlington Square.
Hoxton West ward councillor Yvonne Maxwell said it is "disappointing" that only 11 per cent of homes were at Hackney living rent and argued there were too many studios in the scheme.
She said many families have had to move away from the area and told the committee: "I am not convinced that we do not need larger properties."
The committee was told there is not much demand for rental homes with more than two bedrooms.
Architect Allison Piehn from Studio Egret West said: "We think that it's a very useable home and the studio flats would have large windows overlooking amenity gardens."
The scheme was approved by the planning committee (Sept 1).