Billionaire landlord partied with England stars just days before court ordered him to repay £18k in rent to tenants he evicted during pandemic
Billionaire landlord John Christodolou partied with England stars on a £35 million super yacht just days before a judge ordered him to pay back £18,000 to tenants his company evicted in the middle of the pandemic.
The 56-year-old tax exile was hit with the mammoth rent repayment order after Jordan Osserman, Marc Sutton, Foivos Dousos and Daniel Mapp sued him for not getting proper licenses for their "fire hazard" flat at Somerford Grove in Hackney.
They told a tribunal how Christodolou's henchmen waged a campaign of "harassment and intimidation" in response to a pandemic rent reduction request in March 2020 – before serving an illegal eviction notice when they complained about being told to use "lunch money" to pay the lettings agency.
Hackney Council confirmed the flat was unlicensed –and said parts of "the building presented a significant fire safety hazard".
Christodoulou now faces a battle to avoid a £500,000 bill from other tenants in unlicensed homes.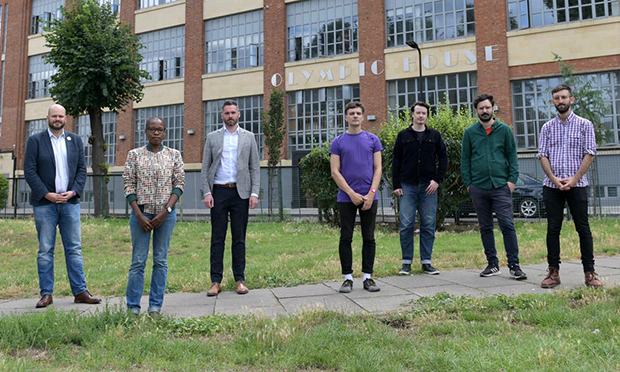 The controversy didn't stop Chelsea's Mason Mount telling his 900,000 Twitter followers that Christodoulou was a "legend" after a weekend partying with the Monaco-based billionaire in Mykonos. Instagram pictures show Mount, Manchester United defender Luke Shaw, and West Ham ace Declan Rice lounging on Zeus, Christodoulou's 74-metre super yacht.
A clip posted on Christodoulou's Twitter account shows Rice and Mount playing basketball on the deck.
Rice replied: "Thanks for looking after us mate. Top man."
Speaking shortly after the verdict announced, Marc Sutton paid tribute to the "strength and solidarity" shown by residents – and vowed that July's victory will be the "first of many".
He said: "Our billionaire landlord responded to a request for a rent reduction by those of us who have lost income due to the pandemic by issuing eviction notices.
"After a year of campaigning and fighting, we are thrilled to have achieved such a major win, the first of many more to come.
"People doubted that we had a chance against such a rich and powerful landlord. It's a David versus Goliath battle.
"But we've found strength through the community and solidarity that we've built together.
"Being worried about losing your home during a pandemic has had an enormous impact on the wellbeing of many of us living at Somerford Grove.
"Our situation shows the government has left renters to fend for themselves."
Update: this article was amended at 10:09 on 4 August 2021. It originally stated that Love Island star and presenter Josh Denzel was a guest on the yacht. Josh Denzel was not on the yacht.