Town Hall announces summer programme of Queer self-defence and art workshops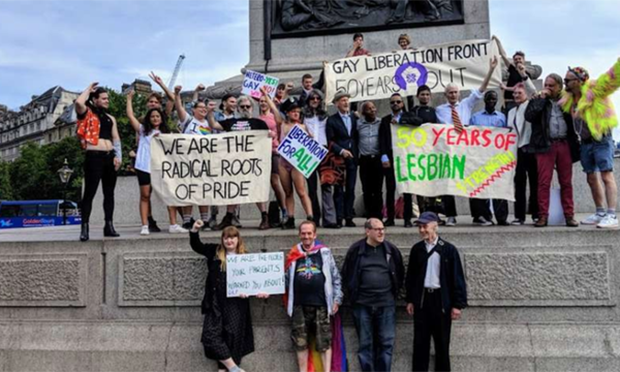 Hackney Council's Pride 365 team has announced that it will be running a series of free workshops by the LGBTQIA+ community this summer.
Haggerston Community Centre will hold the events over three separate days in August (details below) to allow as many people as possible to attend, while still ensuring that the classes are Covid-secure.
The sessions are designed to encourage residents to learn about Queer history. People will be able to make their own placard in the art workshops, or get fit and develop important self-defence skills in classes run by the Bender Defenders.
Queer activist Dan Glass said: "Community power, resilience, strength, revolution and loving transformation has never been more necessary in a system that doesn't support the most oppressed.
"That is why we are so grateful for Hackney Pride 365 for catalysing this necessary, exciting and empowering programme for our ever-changing city.
"Wherever in the world there is tyranny there has always been resistance and so it is a joy to be part of Bender Defenders, Rebel Dykes, ACT UP and our allies as we fight back!"
Hackney has a long history with queer self-defence.
The borough's first gay self-defence course was set up by Toni Blake in Dalston in the 1980s in response to an attack she experienced.
Local group Bender Defenders was set up to ensure that LGBTQIA+ residents have the skills necessary to defend themselves, as well as providing a fun way to get fit.
"Learning self-defence and doing fitness training as a Queer community is really important," said instructor Luca Giraldi.
"I want our community to become familiar with the law around self defence and when to use 'reasonable force'."
'Queer art and protest in Hackney' workshops will also be held at Haggerston Community Centre.
These will highlight the importance of placards and protest within the queer community, inspired by the art of Keith Harring in the wake of the AIDS crisis and the handmade signs of the Gay Liberation Front.
The workshops will both teach attendees about the history of queer activism and equip them to prepare their own materials.
Queer activist and workshop facilitator Dani Singer said: "Protest brought me to the person I am today; it was my introduction to my culture, my history, and my community as a Queer, Trans person.
"Together in this workshop, we'll dig down to the roots of your and our collective and individual resistance, and let the world know that we are proud!"
Mayor Philip Glanville said: "As Pride Month ends, it's good to see Hackney Pride 365 events restart.
"As well as being creative, fun, and educational, these events also carry an important message that our rights as a society are hard won, and that grassroots movements have a strong history in Hackney of effecting positive change and winning rights we can so often take for granted."
Bender Defender LGBTQIA+ Self-Defense Class
Haggerston Community Centre
Sunday 1 August – 12 noon
Saturday 14 August – 12 noon
Sunday 22 of August – 12 noon
Space is limited sign up online here: https://benderdefenderaugclasses.eventbrite.co.uk 
Queer art and protest in Hackney
Haggerston Community Centre
Sunday 1 August – 1:30-3:30pm
Saturday 14 August – 1:30-3:30pm
Sunday 22 of August – 1:30-3:30pm
Space is limited sign up online here: https://queerprotestandart.eventbrite.co.uk