Labour's Sem Moema elected as north-east London's representative at City Hall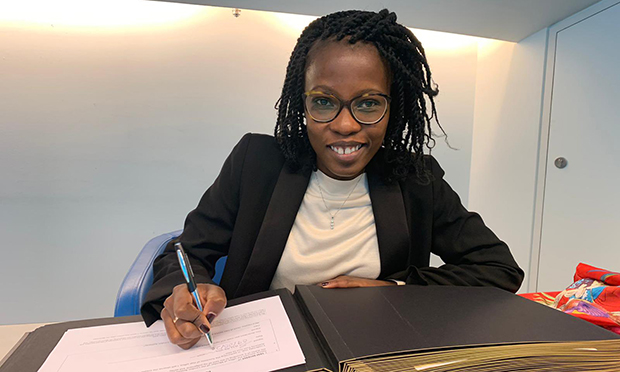 Labour's Sem Moema has been elected as London Assembly Member for the north-east region of the capital, covering Hackney, Islington and Waltham Forest.
The ward councillor for Hackney Downs takes over from party colleague Jennette Arnold OBE, who decided not to seek re-election after 17 years in the role.
Moema, who will continue as a local councillor, said: "I'm looking forward to working on behalf of Hackney, Islington and Waltham Forest residents at the assembly to make life better for us all."
She later tweeted a picture of herself signing her acceptance form, and added: "In the end it took 30 minutes by bus to get to City Hall, but the journey has been two years since applying to be considered and 15 years since first becoming a Hackney councillor."
Arnold was quick to congratulate Moema on her win, while Hackney Labour said "she will make a great representative at City Hall".
Moema's parents fled Apartheid in South Africa in the 1970s and came to Britain, settling in north London. A key pledge during her election campaign was to "stand up for our migrant communities", with particular reference to the government's hostile environment policies.
The councillor has also been serving on Hackney's cabinet as the mayoral adviser for private renting. In that role, Moema has led the fight against rogue landlords in the borough, introducing new licensing measures and heading up the council's Better Renting campaign.
She was one of 11 Labour candidates to win a seat on the London Assembly, with 25 up for grabs in total. The Conservatives have nine, the Greens three, and the Liberal Democrats two.
Hackney Mayor Philip Glanville tweeted: "As Sem says, a 15-year journey from Hackney Downs to City Hall – so great to see it become official. Look forward to working with you for Hackney. So excited."