Town Hall 'demands action' from Environment Agency to clean up River Lea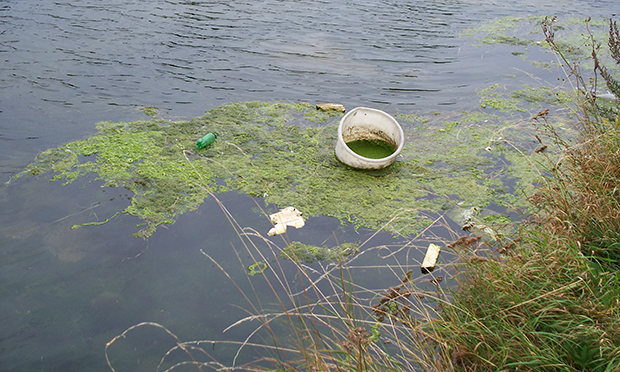 Hackney Council has sent out a 'demand for action' to Sir James Bevan, chief executive of the Environment Agency (EA), amid mounting concern at the state of pollution in the River Lea.
The Lea is popular with local swimmers, with the Guardian recently running a feature about it called 'East London's secret paradise', but this has prompted warnings from public realm chief Aled Richards over the "serious risk" posed by polluted water, including infection and diarrhoea.
The amount of litter in the Lea has long been cause for concern among residents, particularly with the damage it can cause to nesting birds and the riverbank itself.
Last August, the Citizen reported on the level of raw sewage getting into the river from overflowing pipes.
In a letter to Bevan, Hackney Mayor Philip Glanville, public realm boss Cllr Mete Coban and health chief Cllr Chris Kennedy wrote: "The River Lea continues to provide a vital blue/green corridor for nature and public amenity, as well an increasingly formal and informal leisure resource.
"The levels of pollution both visible in the form of plastic, algae blooms, dead wildlife and detritus as well as more invisible pollutants continue to represent a real risk to human and wildlife health.
"It feels like these issues have gone on far too long and that the high levels of contamination are accepted here, but would not be tolerated anywhere else.
"Both ourselves and the residents and visitors who love the Lea are committed to seeing this change, but that requires concerted partnership action from the EA and other partners."
The Town Hall leaders asked for an update on the EA's work to proactively address pollutants being dumped into the Lea, and to improve its water quality, which is currently classified as 'Bad'.
According to EA figures, Thames Water discharged sewage into rivers in its area 18,443 times in 2020.
On this point, a Thames Water spokesperson said: "It's our view that discharges of untreated sewage are simply unacceptable, even when they are legally permitted, and we'll work with the government, Ofwat and the Environment Agency to accelerate work to stop them being necessary. 
"We have a long way to go – and we certainly can't do it on our own – but the ambition is clear."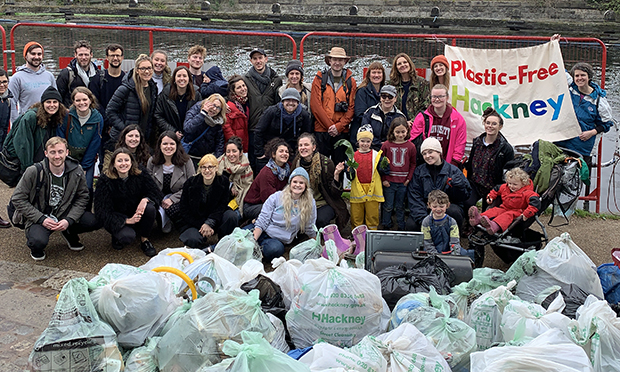 Sewage overflows can take place when the network is overwhelmed by bad weather, releasing diluted wastewater into rivers in an attempt to prevent it backing up in people's homes.
In response to the letter, the CRT, the Lee Valley Regional Park Authority (LVRPA), and the EA itself have all pledged to work further on the issue.
The CRT recently carried out a litter audit on the Lee Navigation, for which it has responsibility, with volunteers set to return to clean-up efforts as lockdown restrictions lift.
A spokesperson said: "As we have a desire for clean, plastic-free waterways, it has been disheartening to see the amount of litter that has been dropped throughout lockdown. 
"While we are encouraged that so many people have fallen in love with their local canals and rivers, the increase in litter is unsightly and damages the ecosystem, while the time spent removing it takes away from other essential work.
"We are appealing to people to follow the Countryside Code, take their litter home with them, and dispose of it responsibly."
An LVRPA spokesperson added: "For many years, whenever the opportunity has arisen we've worked, with various agencies, on this long-standing problem.
"Water quality is one of several reasons why swimming isn't allowed in the river, along with the need to protect wildlife.
"While the EA takes the lead on dealing with pollution and improving water quality in the Lee, everyone would like to see this get better."
Approached for comment in response to the letter, an EA representative said: "Working with Thames Water we have secured a £250 million investment to upgrade Deephams Sewage Treatment Works and improve the quality of effluent discharging into the river.
"We have also worked closely with Thames Water on the Lea Tunnel, which is preventing approximately 16 million tonnes of untreated sewage from discharging into the Lea each year.
"To help build awareness about issues affecting the Lea and other watercourses in North London, we are also piloting a project to notify communities and businesses about incidents affecting their local rivers and how we are responding.
"Anyone can sign up to receive these notifications here."
They added: "We have received the letter from Hackney Borough Council and will respond in due course. We are more than happy to meet with the council to discuss their concerns and to look at solutions."