Homerton residents caught up in cladding crisis 'robbed of choice to grow family'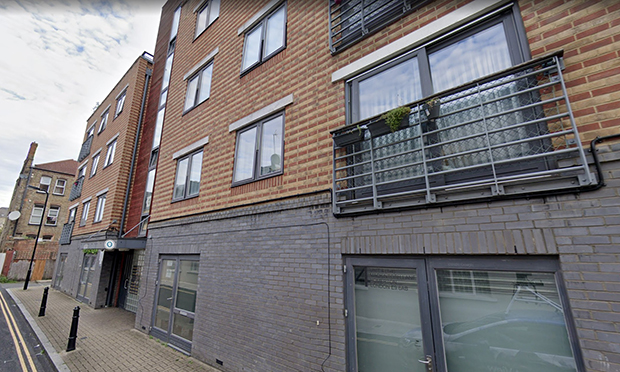 Hackney residents tangled up in the cladding crisis say the scandal is taking away their choice to grow their families.
Tenants and leaseholders in two blocks on Homerton's Mackintosh Lane say they were given no warning before being told in February that their buildings were unsafe.
They also found out that plans to install fire detection systems would come out of their own pockets and cost at least £24,000.
The council is now pushing the freeholder and property manager Optivo to publish its fire safety reports, which residents have been unable to get sight of because the company claims they are subject to legal privilege.
Resident and key worker Ruth Prudden, who lives in a one-bedroom flat with a toddler, has just lost a prospective buyer.
She said: "The fact that families cannot sell and buy accommodation that is suitable for them when they have been self-sufficient and saved and planned for their futures is outrageous.
"It takes away our choice to grow our family, and it is a really stressful situation living in a one-bed flat as it is, and now we have lost the hope that we had.
"I feel overwhelmed by all the feelings I'm experiencing, and the predominant one is anger."
Optivo said it is "vigorously exploring all options" to recover the costs of the fire safety works from others, and that passing these on to leaseholders would be a "last resort".
Government funding of £5bn was promised to remediate the costs of replacing cladding similar to that found on Grenfell Tower, but this does not cover buildings under 18 metres tall, such as the two Mackintosh Lane blocks.
The residents argue that their buildings feature a minimal amount of timber external cladding, with Optivo citing other issues with the blocks' insulation.
Scott Allardyce said: "Optivo has refused to provide us with a copy of the intrusive wall survey report.
"I'm completely astounded that they have taken this approach. Optivo should be supporting leaseholders through this. At the very least, we deserve transparency.
"It's shocking to me that they would try and prevent leaseholders from having access to a report which is affecting each of us as individuals incredibly deeply on all levels – mentally, financially and physically."
In a letter to Optivo, Hackney Mayor Philip Glanville, private renting chief Cllr Sem Moema and three ward councillors voiced their "disappointment" at the firm's failure to cooperate with residents.
They also pointed out that surveys of the blocks in the aftermath of the Grenfell fire suggested they were safe.
Hackney is one of about a third of London boroughs to have made their own fire risk assessments (FRAs) freely available.
An Optivo spokesperson said: "One of the reasons we're unable to share certain, sensitive, documents at this stage is they could form part of a legal case for recovering costs from others. If we disclose this information the chances of a successful claim will be lost."
They added: "An independent fire engineer inspected the building at Mackintosh Lane and the full recommendation report identified fire safety remediation works were needed."
The company says the government requires it to "investigate the external wall system of all buildings, irrespective of height", and went on: "We're committed to doing everything we can to comply with all the government guidance and regulations around fire safety to ensure our buildings meet the required standards for the safety of our residents."