'Hackney's answer to Live Aid': Naming of new square in Hoxton reveals little known story of local famine appeal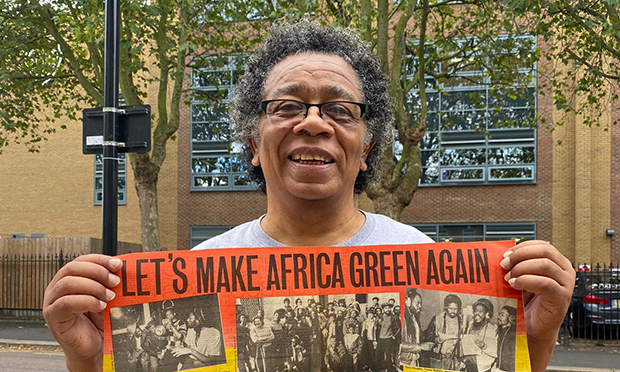 When Band Aid was set up in 1984 to help tackle the Ethiopian famine, one resident of Hackney was unimpressed by the lack of African and Caribbean artists involved.
Leon Leiffer, lead singer of reggae vocal group The Blackstones, decided he would do something about it.
Along with his wife Fay Addison and seven fellow musicians who all lived on Hyde Road in Hoxton, Leiffer formed the British Reggae Artists Famine Appeal, or BRAFA.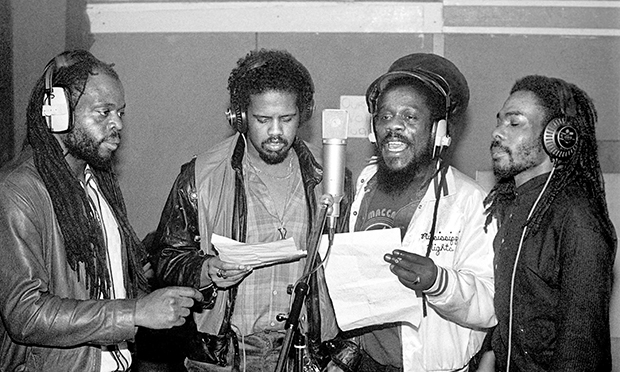 With help from the BBC, the group gathered together 200 reggae artists and members of the public to record a charity single, 'Let's Make Africa Green Again', which was produced at Hive Studios in Stoke Newington.
The song was released by Island Records and performed at an open-air concert in Shoreditch Park in 1985, raising thousands for the Save the Children Ethiopian famine appeal. The council describes the event as "Hackney's answer to Live Aid", which took place that same year.
This piece of the borough's history was uncovered during research for a name for a new square at the entrance to the Britannia Leisure Centre, next to Hyde Road.
After a final shortlist was put to a vote, the public decided the name should be BRAFA Square.
Leiffer, who still fronts The Blackstones, said: "As a young boy leaving the Caribbean and coming to England I would never envision something like this. Now, 35 years later, the name BRAFA is coming back alive and will be there for the rest of time, in history, in Hackney.
"It's more than winning the lottery, it's a mega honour for myself, the people who coordinated, and for each and every musician and singer that took part for the good and great reason of helping the famine in Ethiopia.
"I'm proud that Hackney has taken it upon themselves to recognise this name is worthy of making history."
Hackney Mayor Philip Glanville added: "This story is a testament to Hackney's long, but often sadly now hidden, history of activism, creativity and working together for equality and anti-racism. By uncovering and celebrating the story of BRAFA, we're demonstrating yet another valuable contribution from Hackney's African and Caribbean community.
"I look forward to opening the square in summer and hope to hear many more memories of this incredible and empowering event."