Hackney community group drafted in by City Hall to help fleeing Hongkongers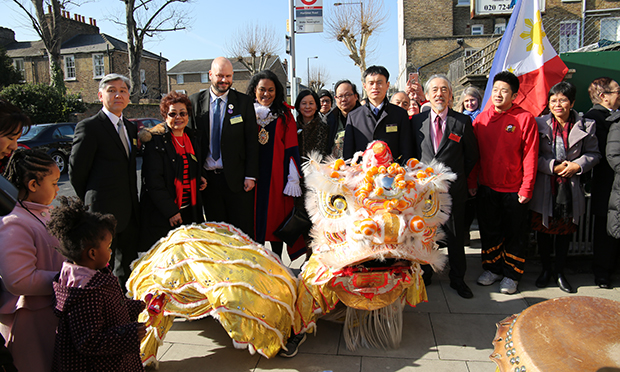 A Hackney community group is helping to lead London's response to Hongkongers arriving in the capital to escape China's crackdown on dissent in the region.
Estimates suggest 300,000 will arrive in Britain in the coming years as they take advantage of a new visa that paves the way to citizenship for all holders of a British National (Overseas) (BNO) passport.
Longstanding local charity Hackney Chinese Community Services (HCCS) was invited by the Greater London Authority (GLA) to draw up recommendations for services that should be made available to incoming immigrants.
In partnership with organisations Hongkongers in Britain and the Hong Kong Assistance and Resettlement Community (HKARC), the group drafted a nine-page report, which it presented in January at a meeting with the GLA, the Metropolitan Police, and London Councils.
Jabez Lam of HCCS said: "As early as mid-July last year, we already had our first inquiry by someone who came even before guidance about the Hong Kong BNO visa was published by the government.
"By the time the meeting was held in January, there were already thousands of Hongkongers requesting aid."
The joint report highlights the specific needs of Hongkongers arriving in the UK, including safety and security, housing, access to mental health support, information hubs and interpretation and translation services.
For example, it suggests that mental health facilities provided to Black, Asian and minority ethnic communities may not be equipped to deal with the volume of people arriving from Hong Kong, nor to treat the specific psychological issues faced by this community, including higher rates of of post-traumatic stress disorder.
Lam said: "We got quite good feedback in the meeting, in particular on the schooling and social services aspects.
"We have some proposals to the council regarding housing, and the director of strategic housing expressed that he would like to explore this."
Trouble in Hong Kong resulted from the handover of power from Britain to China in 1997, sparking political unrest in the region.
In 2019, proposed extradition laws drawn up by China were criticised as undermining Hong Kong's judicial independence and threatening the safety of people whose work was related to mainland China, leading to protests which quickly escalated.
Although the bill was withdrawn in September 2019, demonstrators continue to face violence and persecution, and new security laws have since been drafted that have been similarly criticised as anti-democratic.
The BNO visa was introduced before Hong Kong, a former British colony, was returned to China in 1997, but it did not give holders any special rights.
The new scheme gives BNO status holders and their dependents greater opportunities to live and work in the UK in addition to a pathway to citizenship, and is available to roughly 70 per cent of Hong Kong's population.
However, Lam expressed concern that the scheme is not accessible to those most in need, particularly those born in Hong Kong after 1 July 1997 who are not dependents of a BNO passport holder. These people would have to use the existing youth mobility scheme, which currently has only 1,000 places available every year.
This group, explains Lam, is more likely to be involved in pro-democracy activism and, as a result, is more at risk in Hong Kong.
In February, over 5,000 people had applied for the new visa scheme, with 300,000 expected to sign up over the next five years.
HCCS was established in 1985 by Chinese residents and provides general advice, health advocacy and support services to East and Southeast Asian communities in Hackney.
Hackney Council was approached for comment.
For more information, visit hackneychinese.org.uk
You can read the joint report in full here