Jennette Arnold urges government to act on low vaccine uptake in Hackney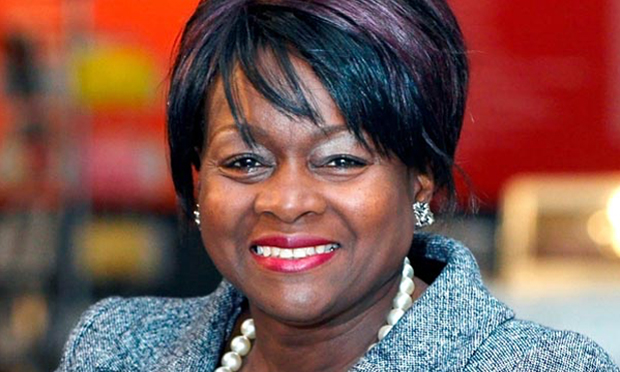 Hackney's City Hall representative has called for more government support to help drive up the low Covid vaccination rate in the borough.
NHS figures up to 7 March show just 71.7 per cent of over-60s in Hackney have had the first dose, compared with 89.8 per cent in Harrow – the highest uptake rate in the capital.
Jennette Arnold OBE is concerned that the borough is being "left behind", and urged Whitehall to stump up more funding for areas with high vaccine hesitancy as well as looking into possible supply issues.
She also wants the NHS to provide more granular data on ethnicity, saying it would improve messaging by allowing the government to home in on the places and communities that need the most support.
Arnold said: "This is not about a race with other parts of the capital or the country, but a race against the virus. While the local efforts and dedication of NHS staff and volunteers to drive the vaccine rollout have been nothing short of impressive, more government support is needed to fill the gaps between the levels of uptake amongst London boroughs.
"With lockdown starting to slowly ease, we need to act now to address the factors behind this, which could include issues to do with supply and vaccine hesitancy. Otherwise, our community could be left behind and more vulnerable to a future rise in infection rates."
She also took aim at suggestions that vaccine hesitancy among Black, Asian and minority ethnic communities is to blame for low vaccination rates in places like Hackney, adding: "We now know that continuing to say it is a problem within Black, Asian and minority ethnic communities as a whole, is an inaccurate and potentially counterproductive generalisation.
"Having access to ethnicity uptake data on a more granular and localised level will help the government and local authorities to better target resources towards alleviating the concerns that some members of their communities might have towards getting their first dose."
The 10 constituencies with the lowest rates of vaccination in the over-60 age bracket are all in the capital. But Nadhim Zahawi, Minister for COVID-19 Vaccine Deployment, has predicted "bumper weeks" for the vaccine rollout in London in an attempt to alleviate the problem.
A spokesperson for the Department of Health and Social Care told the Citizen: "Vaccines are the best way to protect people from coronavirus and will save thousands of lives. 
"We recognise in some of our most deprived communities people may feel more hesitant about getting a jab, or be experiencing more barriers preventing them from accessing one.
"To address this we launched the Vaccine Uptake Plan that is supporting people to take up their vaccination offer, with an extra focus on people in minority ethnic, disproportionately impacted or vulnerable groups.
"At the heart of this plan is a commitment to work hand-in-hand with local leaders in communities with lower take up, ensuring we use their insights to ensure everyone eligible for the vaccine has the support and information they need to get the jab."