Hackney drag queen finishes in the top three on Rupaul's Drag Race UK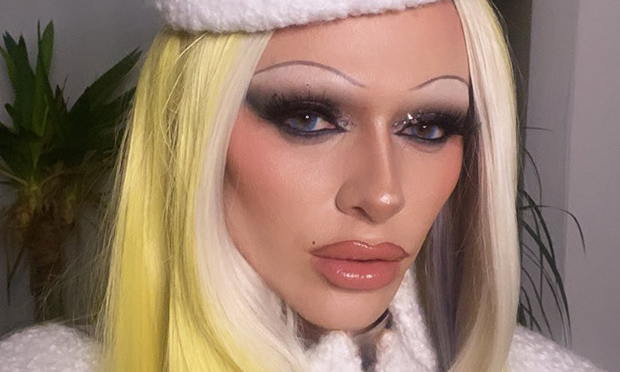 Hackney-based drag queen Bimini Bon Boulash came close to victory in the hotly anticipated finale of RuPaul's Drag Race UK last night.
East London's self-proclaimed bendiest queen placed in the top three and was narrowly pipped to the post by Glaswegian victor Lawrence Chaney.
Bon Boulash has called Hackney home since they relocated from Great Yarmouth at the age of 18.
Taking to social media after the show had aired on BBC iPlayer, they said: "I'm so proud of my journey on Drag Race UK. All I wanted was to make it to the final. Whatever would happen after would be a bonus. I competed with myself the entire time and no-one else. I believe in the universe and I trust the process. Everything happens for a reason.
Congratulating Chaney on taking the crown, Bon Boulash added: "The impact they had on the competition is undeniable and they're talented, funny, beautiful and an all-round fabulous human. I love everything about them and I couldn't be more proud of them for their deserved win."
I love you all. I proved to myself that I can achieve anything if I put my mind to it. This is only the beginning I promise. I hope I made you all proud 💓 pic.twitter.com/NpEhbMqRvc

— BIMINI! (@biminibabes) March 19, 2021
The contest sees ten drag queens battle it out over 10 episodes for a special prize, which in this second series was a trip to Hollywood and the chance for the winner to film their own show with Drag Race producers.
Challenges included acting, design, and Ruruvision, a Eurovision song contest parody that saw Bon Boulash's group, the United Kingdolls, enter the UK charts.
Bon Boulash's back-breaking dance moves, high fashion and sharp wit saw them become a fan favourite, and they often spoke of life in and around Hackney.
In a promotional video in December, they said: "I'm from a scene around east London where the drag is so diverse, so vibrant, so colourful. You can be who you want to be and there's no judgement there, which is what I love about drag."
Although they found themselves in the bottom two in the very first week, Bon Boulash has been on an upward trajectory ever since, securing four wins in the run-up to the final, including one for a memorable impersonation of Katie Price in the Snatch Game.
They were one of two non-binary queens in the competition and said in one episode: "As humans, we are so complex, that having a binary to fit everyone into, whether it's just male or female, doesn't make sense when there are seven billion-plus people in the world."
This series was particularly dramatic as it was interrupted by the coronavirus pandemic, forcing the cast to take an unusual seven-month break in the middle of filming.