Council to hold online vigil for Sarah Everard as residents urged to 'show support virtually'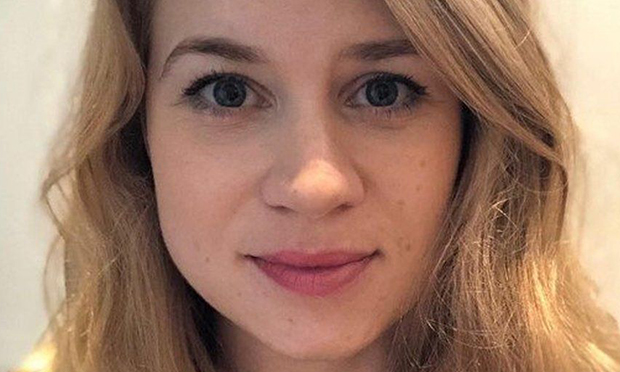 Leading councillors at the Town Hall have sent their "heartfelt condolences" to Sarah Everard's family, friends and loved ones in the wake of her murder.
The Metropolitan Police announced this afternoon that they had recovered and identified the 33-year-old marketing executive's body.
A serving Met officer remains in custody, having been arrested on suspicion of her kidnap and murder.
Everard's murder has sent shockwaves across the country, provoking a nationwide reckoning over the safety and treatment of women and the harassment and violence faced in their day-to-day lives.
In Parliament yesterday, MP Jess Phillips read out a list of women killed in the last year where a man has been convicted or charged.
Deputy Mayor Cllr Anntoinette Bramble, community safety boss Cllr Susan Fajana-Thomas, and Cllr Sade Etti, mayoral adviser for homelessness, expressed their collective solidarity with Everard and "every single woman who has been affected by violence and harassment".
They said: "Over the past week, unfortunately countless women have been sharing their lived experiences of the harassment and attacks they have faced as women going about their everyday lives.
"These stories resonate with every one of us because we can relate to them, and sadly, we are also all too familiar with the suggestions that we take further steps to protect ourselves.
"Time and time again, the collective responsibility for attackers' behaviour is placed on women – and we are tired of having to defend our fundamental right to go about our daily lives without fear, harassment or attack.
"We are told to take a range of precautions, which we're already taking as they have been ingrained in us from as young as we can remember – such as pretending to be on the phone, taking one headphone out and using well-lit routes – and yet we are still not safe.
"And we will not be safe until society collectively tackles the damaging culture of victim-blaming and puts the onus on our attackers and harassers.
"Every woman in your life will have their own story – or stories – of fear, harassment and attack, and many of them will have questioned their actions because that is what we have been taught to do from a young age. Women are never to blame, and comments suggesting this are shameful and unacceptable."
The Reclaim These Streets vigil organised for Saturday at 6pm has been backed by the women's parliamentary Labour party, but while the Town Hall has made clear its "wholehearted support" behind the vigil's messages, the administration has said that it "cannot support any mass gatherings, even at social distance, given the very real risk to public health".
Residents have been "strongly urged" to show their support virtually, and take part by sharing a message of solidarity using the hashtags #SarahEverard, #ReframeTheNight and #ReclaimTheseStreets, with the Town Hall to share a video of support at 6pm on Saturday.
Bramble, Fajana-Thomas and Etti added: "We hope that you will join us in showing solidarity with Sarah and women in Hackney and across the UK. Please be careful to protect your privacy if sharing a doorstep video.
"Together, we can work to create a world where women are able to walk freely at any time of the day or night without fear, harassment or attack.
"As a council, we are committed to change. Our #ReframeTheNight campaign, which was created in partnership with Good Night Out who work to tackle sexual harassment in night time spaces, challenged the myths and perceptions that lead to victim-blaming.
"Hackney's late night venues have received training from Good Night Out to help them identify, prevent and address sexual harassment on their premises, as part of this campaign. But we know that these deeply pervasive attitudes will not die out overnight, and that we must all work together as a society to challenge them wherever they occur."
Hackney Mayor Philip Glanville added: "It's an uncomfortable reality to realise that every woman we know looks at this horrific incident and recognises that it could have been them.
"The harassment and violence that women face whilst going about their daily lives is shameful and unacceptable, and all men have a collective responsibility to stand with women, to stand up for them and to stand against the damaging culture of victim-blaming which has all too often shaped the debate and even safety advice from statutory agencies such as the police."
The borough leader went on to say that men cannot assume to know what women in Hackney and the UK need to do to help, but said that: "We can ask them, listen to them and stand with them. By doing this, we can take action to drive real change and ensure that our female relatives, friends, colleagues and loved ones can go about their daily lives without fear or risk of violence or harassment."
If you, or someone that you know, has been affected by sexual harassment or abuse there is support available in Hackney or an area convenient for you:
if an incident has occurred, you can call 999 or 101 to speak to the police.
you can also contact Victim Support, who offer free, confidential advice for those who have been affected by sexual harassment – you can call their free helpline on 0808 1689 111.
Free, downloadable resources that tackle myths and attitudes about night time sexual harassment are available for everyone's use.