Hackney Giving dishes out £690k in Covid grants after smashing fundraising target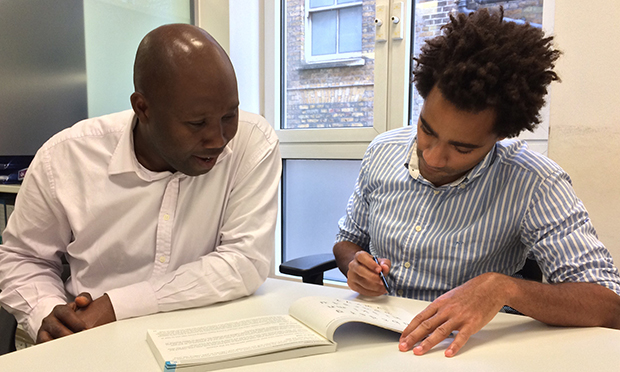 When Hackney CVS relaunched its Hackney Giving programme at the beginning of 2020, it was hoping to raise £50,000 in its first year.
But after setting up a Coronavirus Response Fund last April, an extraordinary reaction from the community instead saw donations hit a staggering £690,000 by November.
That money has helped residents through the pandemic by supporting an array of organisations, from disability support groups, to online activities for young people, to food distribution schemes.
Hackney CVS communications director Matt Bray said: "We supported a really wide range of grassroots community groups to work with a diverse range of residents in Hackney – there were so many people in need.
"We were doing as much as we could with the funds available to support as many residents as we could."
Donations came from Hackney residents and business partners, with additional support provided by Hackney Council and both the clinical commissioning group and public health team for City and Hackney.
"We started distributing the money really quickly because we wanted to get it to frontline, grassroots community organisations so they could support residents," Bray explained.
Twelve small grants of up to £3,000 went to recipients including Activiteens, a wellbeing programme that allowed young people from the Orthodox Jewish community to express themselves through puppetry, and Carib Eats, who provided free weekly meals to isolated or shielding residents.
Larger grants of up to £30,000 started in August and have helped 13 organisations embark on bigger projects.
Meanwhile, public health information grants of up to £20,000 were made available to disseminate messages about the pandemic among all of Hackney's various communities: £385,923 was awarded to this end in November 2020, with a second round of grants totalling £214,000 made available in February 2021 thanks to City & Hackney's public health team.
Bray added: "We wanted to support residents who might not access information through the mainstream. That could be adults with learning disabilities who need materials and support from organisations who are specialists in that area, or residents who need messaging translated into their languages."
Read Easy Hackney, a charity that offers one-to-one tuition for adults who struggle with reading, was a small grant recipient.
Team leader Serena Naismith said: "It will make the continuation of our Readers' literacy journey, with the help of their dedicated Reading Coaches, possible."
Although the vaccine offers hope of an end to the pandemic, Bray stressed that this did not signal the end of Hackney Giving's Covid response.
He said: "As we come out of the pandemic there are lots of City and Hackney residents who need support with their mental and physical health and a donation to Hackney Giving will help us to support the residents who have been most affected by the pandemic.
"Any donations are much appreciated and will make a real difference."
Hackney Giving's core funding is provided by City Bridge Trust.
If you would like to donate, visit hackneygiving.org.uk