Tories call for resignation of Toyin Agbetu from council naming review in wake of antisemitism claims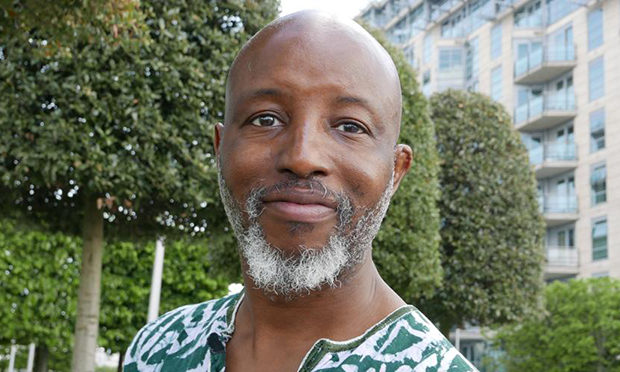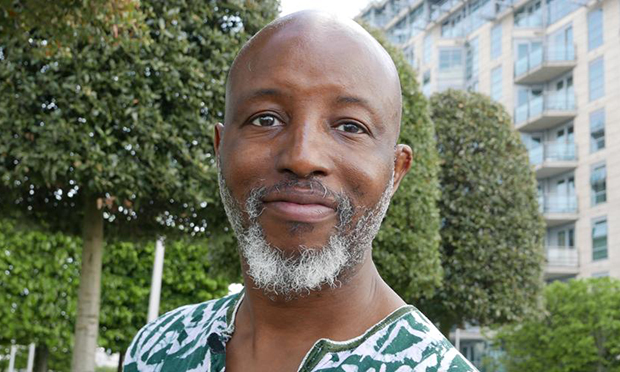 Hackney Conservatives are calling for the resignation of scholar-activist Toyin Agbetu from the Town Hall's review into the naming of local landmarks, buildings and public spaces.
Agbetu hit the headlines this week after allegations of antisemitism made by City Hall Conservative Mayoral candidate Shaun Bailey led him to resign from London Mayor's Sadiq Khan's new diversity commission.
The allegations relate to past comments asserting an "immoral hierarchy of suffering" from which victims and survivors of the Holocaust benefit as compared to those of African enslavement.
A spokesperson for Khan said it took the comments "extremely seriously" and described Agbetu's resignation as "the right course of action".
Cllr Harvey Odze said: "Hackney Council, like most public bodies, also has a zero-tolerance policy towards racism and prejudice in any form.
"Consequently, the Conservative group on Hackney Council calls upon Toyin Agbetu to do the right thing and in the same way that he has resigned from the Mayor of London's Commission for Diversity in the Public Realm to resign from Hackney's community steering group for the Review, Renew, Reclaim project."
Cllr Simche Steinberger added: "I believe [Toyin Agbetu] still has some kind of capacity in Hackney sitting on some kind of a group. I wonder why we haven't done anything about that. It is very upsetting.
"The Mayor keeps on speaking about racism, equality and different communities, so I would be very interested to know exactly what we plan to do about that."
The posts were uncovered by Bailey, according to the Jewish News, which first reported Agbetu's resignation, and were made by Agbetu in relation to the activist's work seeking accountability for British war crimes during the Mau Mau Uprising.
In 2015, on the website for his pan-African human rights organisation Ligali, Agbetu wrote: "It would seem that access to justice for African people continues to be decided through an immoral hierarchy of suffering.
"Victims and survivor descendants of the Shoah (Jewish holocaust) have been served well by Nazi hunters, Holocaust remembrance days, apologies, acts of atonement and wide ranging reparations from those responsible for facilitating their unjust suffering.
"In contrast, victims and survivor-descendants of Maafa (African enslavement and its legacy) have been denied moral, political, spiritual and economic justice at every turn."
It was also revealed that Agbetu had written in defence of academic Tony Martin, who wrote The Jewish Onslaught: Despatches from the Wellesley Battlefront after an outcry following his propagation of a claim that Jews played a central role in the slave trade.
Bailey said: "Why did Sadiq Khan give Toyin Agbetu a job in the first place? Either he was completely unaware of what's happening around him, or he's consciously hiring people with antisemitic views. Is this a Mayor who we can trust?"
Challenged at a council meeting on Wednesday by Conservative councillors on Agbetu's continued involvement with the Town Hall's renaming work, Hackney Mayor Philip Glanville said: "Toyin Agbetu is a volunteer on part of our renaming programme. Both the council and that project are reflecting on what has happened over the last couple of days, and what he may have said in the past.
"I know that we are talking to him about what his future role will be in that project.
"We must never forget though that that project is vital in terms of responding to the real, insulting and disgusting names that we see in the borough of former slavers, and we need to remove them as I have set out before."
Earlier this month, Glanville had praised Agbetu as "key to informing us on how we build on our history of fighting racism and helped us set an example for how fellow councils can reconcile with contentious pasts".
A spokesperson for the Mayor of London said: "The Mayor has a zero-tolerance policy towards racism and prejudice in any form, and all allegations of this nature are taken extremely seriously.
"Toyin Agbetu has resigned from the Commission for Diversity in the Public Realm and the Mayor believes this is the right course of action."
Agbetu had no comment to make when approached by the Citizen.
Writing on social media, he accused multiple newspapers of launching a "coordinated attack supported by the Home Office", and Bailey's campaign of Afriphobia, comparing the events to the London Mayoral campaign run by Zac Goldsmith in 2016, which sparked accusations of racism and Islamophobia.
Agbetu wrote: "I can't take the risk that all the gains we have made regarding Black Lives Matter unravel so I have had to make a frustrating but strategic move.
"I voluntarily decided to step back from the post before being asked, to help reduce the attacks on the important work of the commission, but I have no intention of letting such outrageous lies stand against me (will share some contextual info soon). "I am also worried about all of you that have supported me over the years. They are going through my posts and articles from twenty years ago and framing them out of context to attack me. 
"They are looking for any means to destroy my reputation which includes going through you if necessary. Please wait until after the election for me to deal with this once Baily is kicked to the curb after losing again." 
Hackney Council was approached for comment, but had not responded by time of going to press.