'Bin decorations for £17k?': Brownlow Road residents demand answers on council service charges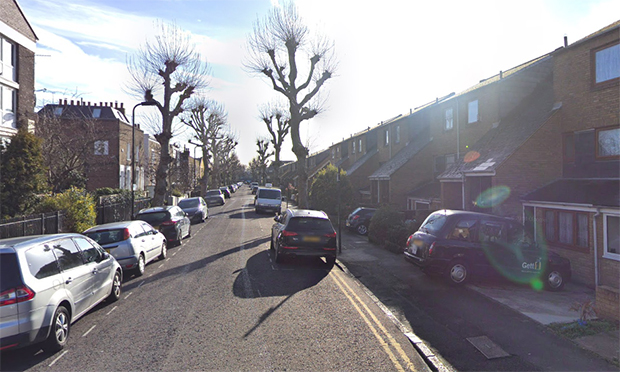 Residents on a Hackney estate say they remain in the dark over how the level of council service charges are arrived at, despite freeholders bringing a deputation to the Town Hall two years ago highlighting "Rolls Royce prices".
With support from Conservative councillors, resident Anthony Burton is continuing to call for answers on charges on the estate going back years, including £17,000 for the installation of decorative panels on bins.
He is also arguing for consultations when some of the larger charges are imposed and for a breakdowns of fees going forward.
While the Town Hall has said that resident concern was responded to back in February 2019, with a meeting with the Mayor now on offer to residents and reviews having been undertaken over the last two years, some have told the Citizen that the rising level of service charges from the local authority are actively pushing them into debt.
One resident who preferred not to be named complained about the steep rise in their monthly charge over the past 20 years, adding: "I've got to the point where I'm really worried about the credit on my file that shouldn't be there. I'm having to borrow money from family just to pay some off."
They added: "All we get is an estimate bill, then an actual bill telling us the difference we had to pay. I'm asking them to send us another breakdown report, but I'm planning in the meantime to pay off a bit every single month, on top of my estimate.
"My family is helping me lend it at the moment, so if I can clear it off it does not look so bad for my credit file, but I have a feeling we are banging our heads against brick walls, and that it will just keep going up and up, so that one day, even borrowing money from family and friends, I wouldn't be able to pay it off."
The council's leaseholder services are understood to be offering Brownlow Road residents payment plans for clearing arrears, with details on how to discuss financial concerns.
Burton is now calling for Hackney Mayor Philip Glanville to meet with him in person under social distancing guidelines, saying: "We've been to his house, so now I want him to come to my house."
He added: "We can go for a little walk round the estate and I can show what does not get done but what we are charged for."
Bus driver Burton went on to complain about the amounts that freeholders are contributing towards council tenants' costs, saying: "Contributing is one thing. Sponsoring is another."
He said: "We look at some prices and we go, 'How much?' I know they break it down between everybody, but when they give you the figure and then what you are paying, you might be paying 50p, but we did not need those things round the bin. We didn't need iron fences on top of our flowerbeds. We didn't need the noticeboards so why have they charged us five or six thousand pounds for it? We didn't need them.
"I'm not saying when there's a lightbulb being put in there's a deputation – you don't have to do that – but if you're going to do landscaping and it comes to twenty grand, let us know and let us know what we will have to pay. We could turn round and say we don't have the money."
Cllr Simche Steinberger, who is supporting residents' campaign for more information and consultation, said: "Residents have been to the Town Hall two years ago with a deputation which was because they had not been listened to.
"It just shows you what democracy is like in Hackney that despite promises being made in front of everybody that it would be dealt with, two years down the line nothing has been done.
"Why should anybody bother to ask a question in the Town Hall or bring a deputation when they are just laughed at in their face, because that is what is happening.
"It's a total waste of time, democracy in Hackney. You don't come to a council for a deputation straight away, you come after you have waited for years. So having to wait another two years on a deputation when he had been promised that things are going to be done just sums up this Labour-run council."
A Hackney Council spokesperson said: "We are sorry that the freeholders of Brownlow Road are unhappy with their service charges. 
"Residents first publicly challenged the fees at a full Council meeting in February 2019 and the Council responded at the time.
"Our calculation of the charges has been judged fair and reasonable by an independent body responsible for deciding on landlord/leaseholder disputed matters. The council also conducted a review, involving detailed checks of internal and external property records and visited the estate to verify accuracy. Consequently, the council was satisfied that costs were appropriate. 
"The increase in charges include covering the costs of updating the CCTV system for the safety of the residents. The council recognises that although not a legal requirement, it would have been good practice to forewarn freeholders of these improvements so they can prepare for the expense. 
"Therefore, on this occasion, the council has reduced each freeholder's [annual] costs from £355.93 to £250 as a goodwill gesture and we will write to them shortly to inform them of this decision. 
"The Mayor also recently wrote to residents offering a meeting to discuss their concerns and we hope that this will take place in due course. In the meantime he has asked officers to look again at any other concerns."
Update: this article was amended at 14:41 on Thursday 18 February 2021 to add a comment from Hackney Council.