Hackney public health director moves to reassure residents as new Covid variant found in Haringey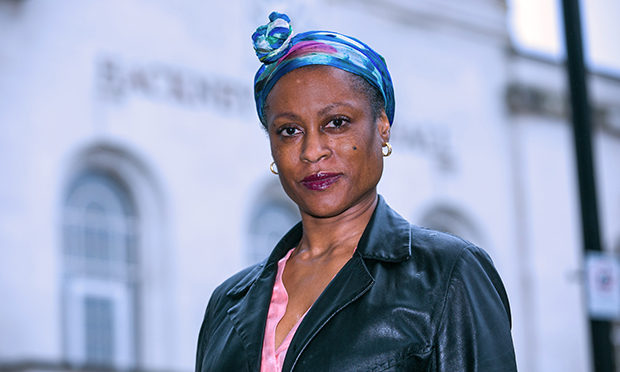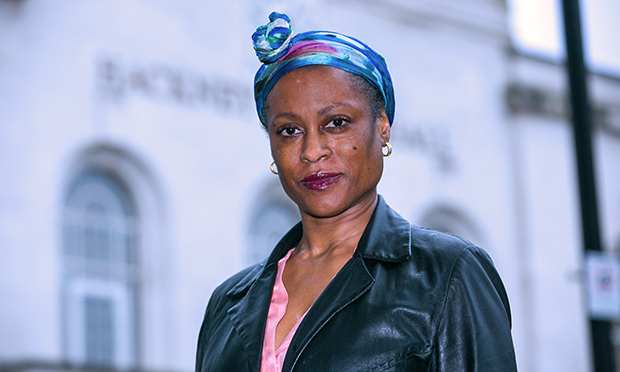 Hackney's director of public health has moved to reassure residents that "there is no additional public health risk" following the identification of a new Covid-19 variant in Haringey.
The neighbouring borough has now been asked by the government to carry out enhanced testing in Tottenham Hale, to help Public Health England determine how far, if at all, the variant has spread.
It is understood that the cases, in the N17 postcode area, have only been found in a very limited number of people in one household, with Haringey pointing to work ongoing to see if, or how much of, an effect the UK and South African variants have on the effectiveness of vaccines currently being rolled out across the country.
Hackney's public health director Dr Sandra Husbands said: "We are aware that a new variant of coronavirus has been identified in Haringey. We want to reassure residents that Haringey Council is handling the situation through community testing in the area.
"For our residents there is no additional public health risk, but everyone must adhere to lockdown rules and if you do have to leave home during lockdown for work or volunteering then you should be getting a rapid test at least once a week at one of our three local centres.
"And if you have symptoms of coronavirus then book a test by calling 119 or going to nhs.uk/coronavirus to visit one of the five symptomatic testing sites in Hackney."
Haringey are now sending teams door-to-door offering swab tests to everyone in a narrowly defined area, with these PCR tests seen as the "gold standard" to allow positive results to be analysed, allowing a determination of which, if any, variant people have contracted.
Like the UK variant, it is believed that the South African strand can be spread faster than the original COVID-19 virus, though it is not thought to be any more dangerous.
Residents are being told that there is no immediate increased public health risk in the area in which the South African variant of the virus has been found, with no evidence yet of any further local spread.
The South African variant is thought to be similarly as infection and and severe as the UK variant, which is now the main COVID variant in circulation.
This makes the N17 postcode area one of a number of hyper-local areas around the country where Public Health England has asked for testing to be stepped up after the South African variant of COVID-19 was discovered.
Testing if you've got symptoms
If you have coronavirus symptoms, even mild ones, you must isolate yourself immediately from other people for 10 days and get a test, online at nhs.uk/coronavirus, by downloading the NHS COVID-19 app, or by calling 119.
What are coronavirus symptoms?
A high temperature
A new, continuous cough
A loss or change to your sense of smell or taste
You can book a home test kit or arrange an appointment at one of Hackney's testing sites:
Dalston, Bentley Road Car Park, N1 4BZ (open 7 days a week 8am-8pm)
Hackney Central, Mare Street, E9 6ND (open 7 days a week 8am-8pm)
Stamford Hill, Former Bus Garage, Rookwood Road, London N16 6SD (open 7 days a week 8am-8pm)
Homerton, Hackney Marshes Centre, E9 5PF (open 5 days a week Mon-Fri 9am-3.30pm)
Stamford Hill, Yesodey Hatorah School, Egerton Road, N16 6UB (Sundays 10am-3pm)
There are also 2 testing centres nearby that residents can use:
Stamford Hill Primary Nursery Berkeley Road, Haringey N15 6HD (7 days 8am-8pm)
Guild Hall Yard, City of London, EC2V 5AA (7 days 8am-8pm)
Testing if you don't have symptoms
Rapid COVID-19 tests provide results on the same day and are for people who do not have symptoms of coronavirus.
These tests are aimed at those who need to leave their home for work or volunteering, such as people who are critical workers, unpaid carers or tradespeople. If people are required to be in contact with others for work or volunteering throughout the week, then rapid testing once a week is recommended.
There are two rapid coronavirus testing sites in Hackney:
You can book an appointment for these sites online by clicking under book a rapid test at: hackney.gov.uk/coronavirus-support