Council chief executive announces retirement after 13 years in the job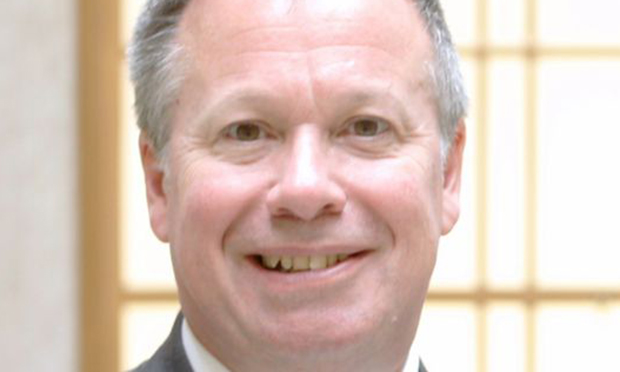 Town Hall chief executive Tim Shields has announced that he will retire at the end of May after 13 years in the role, and thanked the staff who "do their very best for this borough, day in, day out".
Shields, an accountant by trade, brings to an end a career in local government that has spanned more than four decades.
He worked at Wandsworth, Epsom and Ewell, and Lambeth before joining Hackney Council in 2002 as corporate director of finance and resources.
In 2007, he became interim chief executive, with his appointment made permanent at the start of 2008.
Mayor of Hackney Philip Glanville said: "Tim played such a vital role in the transformation of Hackney from one of the worst local authorities in the country to being one of the very best. His leadership has been so important to the council and the borough, and he will be missed very much by members and officers alike.
"I'd particularly like to thank him for all the support he has given me as Mayor, first when I came mid-term into the role in 2016, and then responding to a different focus and new challenges with the same energy and leadership since. Hackney has much to thank Tim for, and he has thoroughly earned his retirement."
During Shields' tenure, Hackney was voted 'Council of the past 20 years' at the 2016 Local Government Chronicle Awards.
He also helped the borough support the delivery and legacy of the London Olympics, and has seen it through more than a decade of government cuts to its budget.
Shields said: "I am very proud to have served the residents of this borough, our Mayor and councillors, and to have led this organisation for so many years. Last year marked my 40th year working in local government.
"I have worked alongside many wonderful colleagues who have built this organisation up to being one of the best in the country. I have said time and time again that it is due to the hard work of our staff who do their very best for the borough, day in, day out.
"It has been a wonderful journey, and I have mixed feelings about making this announcement. There are some fantastic days ahead for the council and recruitment for my successor will begin very soon."
Shields' last day will be 31 May 2021.