Erin O'Keefe: Certain Things, Seventeen Gallery, exhibition review: 'Clean in form but subtle in composition'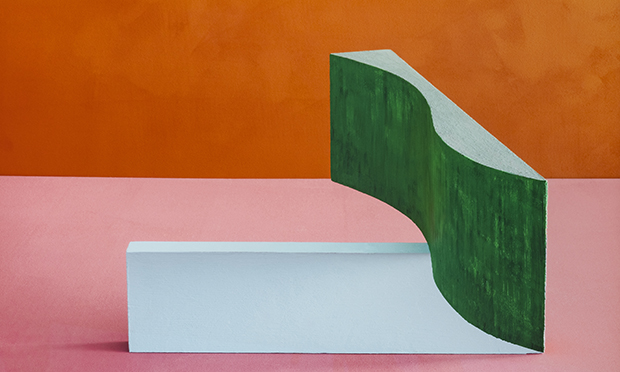 Lurid colours and ambiguous shapes fascinate the eye in Erin O'Keefe's Certain Things exhibition at Seventeen Gallery.
In this first UK solo show by the New York-based artist, the viewer struggles to distinguish convex curves from concave, to establish perspective, to see what is in front and what is behind.
The 15 works look initially like paintings, but on closer inspection it becomes clear that they are photographs of painted wooden shapes.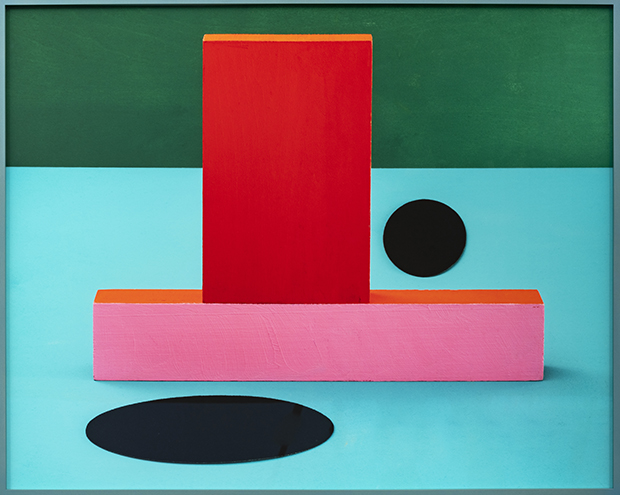 We are used to 'reading' the images we see, interpreting them in our minds into form and mass; but these images resist easy interpretation, driving us to work out how the shapes relate to each other, how they have seemingly defied gravity to exist in the studio long enough for the artist to photograph them. And only that long, as the blocks of wood themselves are discarded as soon as the shoot is finished.
O'Keefe says of her work: "I'm interested in finding/discovering/choreographing moments of uncertainty that exist in the image, but not in the 'real' spatial condition. You are just left with the image and its wrongness – you can never backtrack to compare, although the question of how it was made is still present."
Clean in form but subtle in composition, O'Keefe's beguiling tableaux repay close attention.
Erin O'Keefe: Certain Things runs until 7 February 2021 at Seventeen Gallery, 270-276 Kingsland Road, E8 4DG.