'Historic moment' as name of slave trader John Cass removed from Hackney park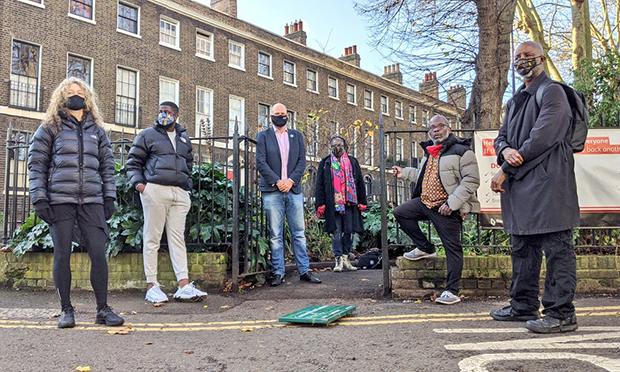 The sign for Cassland Road Gardens, named after slave trader John Cass, was removed last Saturday in what borough leaders have described as a "historic and powerful moment".
The move is the first to have come out of the council's review into the naming of landmarks and public spaces, which was launched in June following worldwide anti-racism protests sparked by the killing of George Floyd in America.
The park, which will be renamed next year after a consultation with residents, was named after John Cass, a director of the Royal African Company, which profited substantially from the slave trade in the 16th and 17th centuries.
Documents show that Cass sat on the company's committee of correspondence, which dealt directly with slaving agents and made decisions on the lives and deaths of slaves.
The removal of the park's signs was witnessed by Hackney Mayor Philip Glanville, cabinet member and equalities lead Cllr Carole Williams, and members of the community steering group overseeing the Town Hall's review.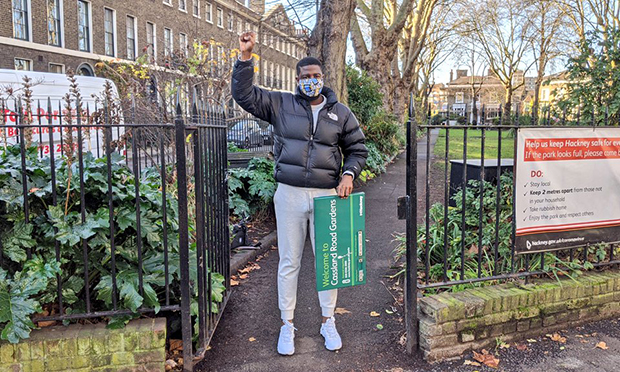 In a joint statement, Glanville and Williams said: "This is a historic and powerful moment for Hackney and demonstrates our commitment to inclusivity in our borough. We are not erasing our history, but now truly reckoning with our past.
"Taking this action in the present means that we can now look to the future, and thanks to the collaborative efforts of the steering group, residents and council staff, we can look forward to naming our public spaces after people that better reflect our pride in our diversity."
Jermain Jackman, co-chair of the Hackney Young Futures Commission, added: "I think I can speak for most Hackney residents when I say we no longer want signs named after slave traders or people who have created crimes against humanity.
"We want to create place names where people can feel comfortable and proud. As a descendant of a slave, I did not feel comfortable in Cassland Road Gardens and I want to thank the community for helping us make this significant step."
The council is inviting residents to suggest names through its the new Hackney Naming Hub, launched as part of an effort to better illustrate the borough's diversity in the public realm.
Residents can also attend a free online event, 'Representing African & Caribbean Communities in our Public Place Names', which is taking place from 6pm to 7.30pm today. 
You can book free tickets here