Town Hall working with Transport for London to address 'extensive congestion' at Dalston Junction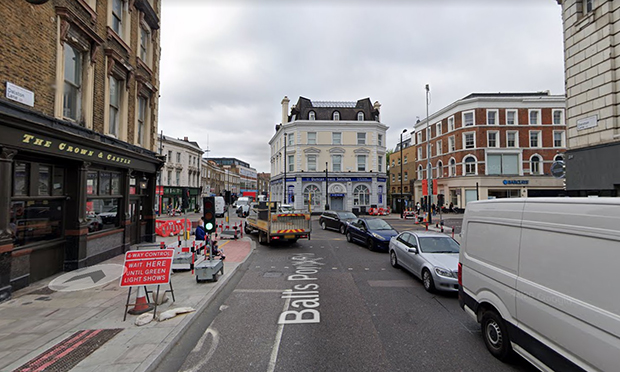 Hackney Council has raised concerns with Transport for London (TfL) over work to modernise traffic lights at Dalston Junction which it says has been a "big contributor" to delays experienced by drivers in the area.
The project at the A10 intersection with Dalston Lane and Balls Pond Road was brought to a halt at the start of the pandemic, but started up again this week and is expected to finish on 7 March.
The new signalling system is expected to improve traffic flows once it is finished, according to the council.
Town Hall transport chief Cllr Jon Burke said: "The improvements to traffic lights at Dalston Junction are very important and long overdue. The temporary signals have been a big contributor to delays in the area and, while this work will also cause disruption, it's good that the end of work is now in sight.
"We recognise that the signalling works at Dalston Junction appear to have caused extensive congestion in the immediate area within the first 24 hours of starting and I have raised concerns about this with TfL with a view to minimising further significant disruption. We will continue to provide updates to residents on our work with TfL to resolve these issues."
Burke is also warning residents about "important work to replace gas mains in the borough is set to be taking place over the coming months".
Cadent Gas are currently replacing a pipe between Rectory Road and London Fields Lido, with the work to be carried out in phases.
Throughout December, roadworks and temporary traffic lights will be in place on Rectory Road and Amhurst Road.
From January until March, Sandringham Road will be shut at its junction with Amhurst Road and parts of Greenwood Road to the north of Graham Road will be closed.
Between February and March, Greenwood Road to the south of Wilton Way will be closed.
Local residents and businesses, who can expect to receive a letter from Cadent Gas this month, will be able to access their properties at all times during the works, while signed diversion routes will be in place for drivers.
Burke added: "While there will be some disruption, we're working closely with Cadent Gas to make sure this is minimised."
Residents can search for roadworks in their area at hackney.gov.uk/roadworks