'This inspires us to think': Town Hall puts Black history on the map in Hackney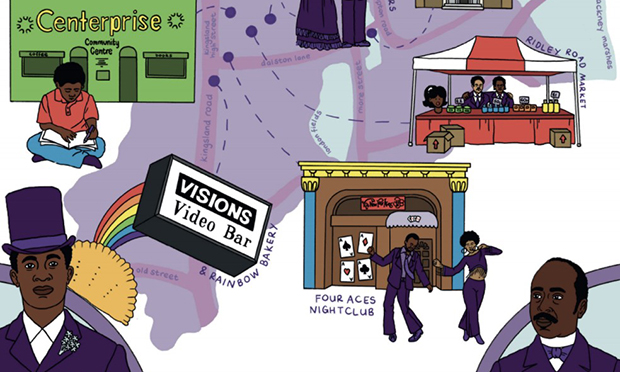 The council has published an illustrated map of Hackney that celebrates the borough's "deep and proud" Black history.
London-based artist Marcie Mintrose was commissioned by the Town Hall to produce the poster, which pinpoints landmarks past and present, such as the iconic Centerprise bookshop, Ridley Road Market and the headquarters of the Claudia Jones Organisation.
The map, created as part of the council's ongoing Black History Season, is included in this month's edition of Hackney Life, and can be downloaded online. Copies are also being sent to all of the borough's schools.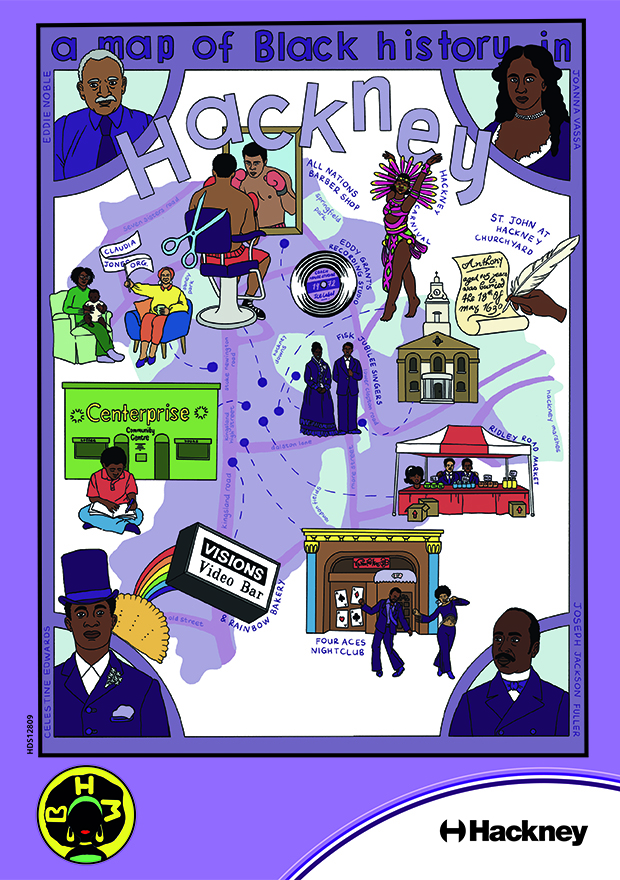 Mintrose is known for featuring Black British people in her work. Her first solo exhibition, Windrush Women, was a series of 12 illustrations of influential Caribbean women that went on display in City Hall in 2018.
She said: "Showcasing Black British figures has always been a significant part of my practise as an illustrator, so I was thrilled to have the opportunity to spotlight some of the key figures who have contributed to Hackney's rich heritage."
The council is now inviting residents to put the poster up in their homes and classrooms and share their stories on social media using the #HackneyBlackHistory20 hashtag. 
The Town Hall's lead on equalities and Windrush, Cllr Carole Williams, said: "Hackney's Black history runs deep and proud. This map inspires us to think about the vast and valuable contributions African and Carribean people across the ages have brought specifically to our borough. 
"We want everyone to think inclusively about the DNA of Hackney as we continue with our review into landmarks and naming of our public spaces. We hope this well-designed, well-thought through map helps us do just that."
To download the map and for more information on upcoming events in Hackney's Black History Season, visit lovehackney.uk/black-history-season and hackney.gov.uk/black-history
To learn more about Marcie Mintrose's work, head to marciemintrose.co.uk