Council buildings close to the public as Hackney re-enters lockdown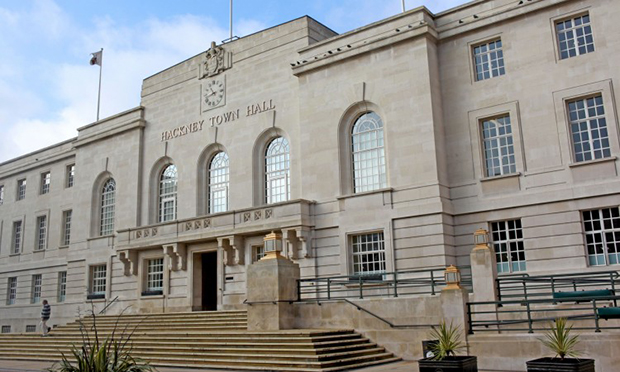 Hackney Town Hall has closed all council buildings to the public following Boris Johnson's Saturday announcement that England would re-enter lockdown in a bid to tackle increasing rates of coronavirus in the country.
Hackney Service Centre, the Hackney Museum, leisure centres, the West Reservoir Centre and London Fields Lido will all close, with local and neighbourhood offices and community halls on the council's estates to remain shut.
Libraries will continue to offer home visits and click-and-collect services, with council-operated play areas to remain open, but all outdoor gyms, ball and tennis courts, sports pitches, skate parks and multi-use games areas will be closed for the lockdown, which is currently planned to last 28 days.
Mayor Philip Glanville said: "Hackney has already suffered too many tragic losses this year, and we must now work together to keep to the national lockdown rules and prevent more.
"Today we have set out what this new lockdown means for Hackney residents and businesses, how we will support them and also the changes we are having to implement to Council services.
"Our priority remains reducing the spread of the virus, protecting the health of Hackney residents and working with our partners to support the most vulnerable and keep everyone safe."
In City of London and Hackney, 239 people have been registered as having died from Covid-19 in the year up to 23 October. In the week leading up to that date, two residents lost their lives to the virus.
The Town Hall has stressed that essential services will continue to run, including local testing and contact tracing efforts.
While cafes in parks will still be offering takeaway food and drink, this is subject to review once the government publishes further guidance. Youth hubs and adventure playgrounds to close from today until Saturday, with these services to resume for organised groups and targeted support from Monday 9 November.
The borough's markets will stay open under covid-secure measures, with fewer traders in some markets who are classed as non-essential retail; food and essential household and hardware products are to remain available. Public toilets will also remain open.
According to the most recently available data, the R rate for the area remains unchanged at between 1.1 and 1.3. This means the pandemic is growing, with every ten people infected going on to infect between 11 and 13 others. 
Figures for the week ending 30 October show a decrease in both cases and incidence rates for City of London and Hackney, falling from 180 cases per 100,000 in the week ending 23 October to their most recent level of 151, still just over three times the level which triggers the consideration of local lockdowns under Londonwide strategy.
The weekly trend for both the rate of testing and positive tests in the borough both also saw a slight dip, with 8.5 per cent of the 2,153 tests per 100,000 being carried out in the week ending 28 October, a fall of 0.4 per cent in positivity rates from the week previously, and with around 200 fewer tests being carried out