Local organisations call for intervention from Hackney Mayor on NHS migrant charges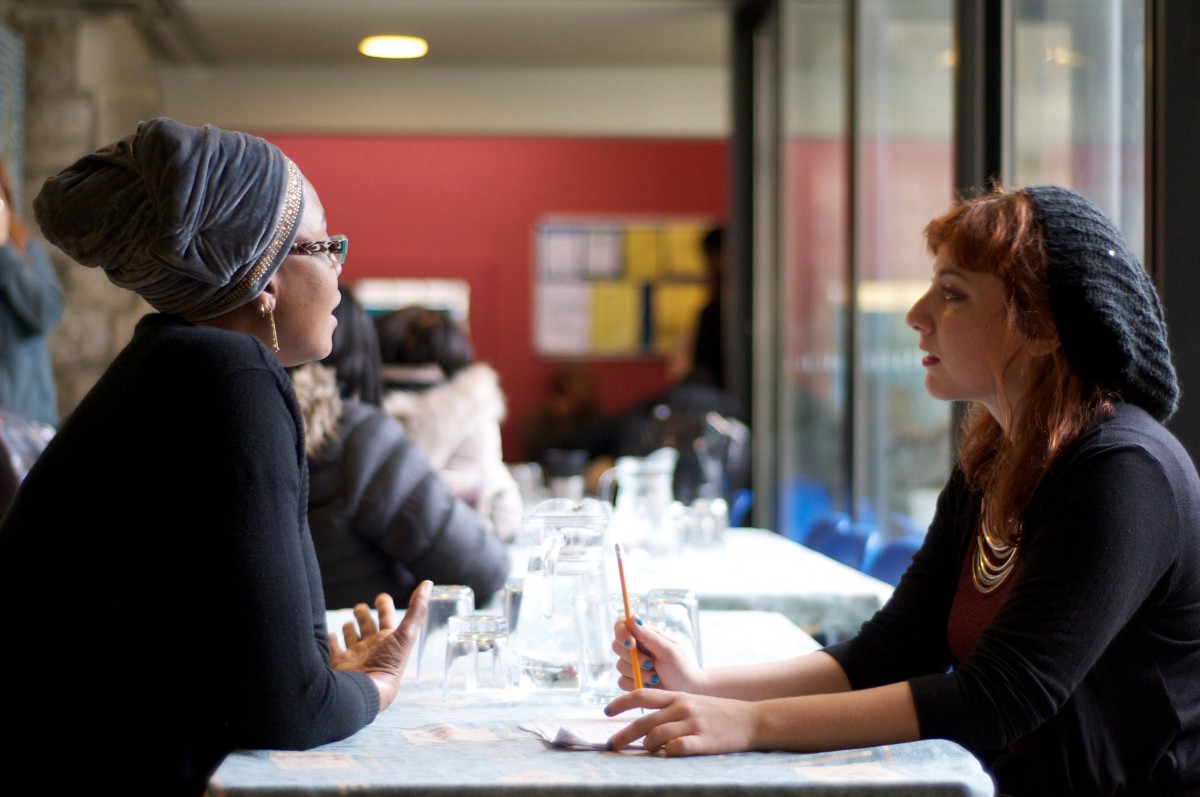 A range of organisations across Hackney have called upon Hackney Mayor Philip Glanville and councillors to use their influence by making a public intervention on the policy of charging migrants for NHS care.
An open letter asking Glanville to lobby Homerton Hospital to end the policy of seeking payment as a result of charging regulations "at least during the current pandemic" was signed by Hackney Migrant Centre, Keep Our NHS Public campaigners, trade union Unison, local Stand Up to Racism activists, and the City & Hackney division of the British Medical Association.
The letter, also supported by Patients Not Passports, Medact, Save Our NHS Migrants Organise, and the borough's social centre for migrants Akwaaba, further asks the council to "do everything in its power" to publicise the fact that Covid testing and treatment is not chargeable, and that no immigration investigations will occur if a person seeks services for Covid.
The letter reads: "Your public opposition to NHS charging of 'overseas visitors', many of whom have lived in the UK for many years, would highlight the injustice of such charges for destitute migrants, and their deterrent effects.
"It would also signal the incompatibility of charging with the need to protect public health, especially at the present time when we are living through a major pandemic in which we know that minority ethnic people are disproportionately affected.
"In the absence of an immediate end to NHS charging, we also call on Hackney Council to request Homerton Hospital to stop repayment demands from patients who have incurred debts as a result of the charging regulations, at least during the current pandemic.
"There are widespread reports of destitute migrants living in fear from harassment by debt collection agencies, resulting in significant deterrence from accessing NHS services."
Campaigners went on to state that data-sharing between the NHS and the Home Office has a chilling effect on migrants accessing NHS services, noting that if chargeable patients seeking treatments are found to be Covid negative, payment could be demanded for further treatment.
The letter concluded: "We welcome efforts by the Homerton and other hospitals to combat racism and promote inclusivity in the NHS, but the migrant charging policies are fundamentally racist and exclusionary.
"We endorse the view of North East London Save our NHS that anti-racism policies within the NHS are meaningless as long as discriminatory charging of migrants is in place."
When approached for comment, the Homerton stressed that "anybody and everybody" needing emergency treatment, for themselves or their children, would receive it for free from the NHS, regardless of their immigration status, with all treatment if patients are found to be Covid-positive also free at the point of delivery.
In an open letter published by the Citizen back in July, health boss Cllr Chris Kennedy pledged that the council would "do everything within our collective power to help mitigate the disproportionate health impacts on disadvantaged communities caused by coronavirus".
The Town Hall said earlier in the year that it includes health access information for migrants in its communications channels, stressing again that there are no charges for Covid-19 NHS diagnosis or treatment for non-UK nationals.
Community conversations also understood to have taken place with Hackney Council for Voluntary Services to help ensure people from all backgrounds can access coronavirus tests and treatment.
Health in Hackney scrutiny chair Cllr Ben Hayhurst also said recently that he would support making a declaration to NHS and the government with other north-east London boroughs opposing the charging of overseas visitors by health trusts.
Mayor Glanville was approached for comment, but had not responded by time of going to press.
While the Mayor's office has carried out no specific lobbying on the issue with the Homerton as its local trust and recognises that the hospital is bound to follow the rules in carrying out charging regulations, the administration hinted to the Citizen today that it could write to the hospital asking it to take a public stance against the policies and encourage it to find legal workarounds.
A Homerton Hospital spokesperson said: "We will consider any approach from any of our partner organisations about issues they wish to raise with us.
"Any further discussion around this kind of subject would be for the Trust's management to consider."
Mayor of Hackney Philip Glanville and Cllr Chris Kennedy, Cabinet Member for Health, Adult Social Care and Leisure, said: "We have always stood against the hostile environment this government has created towards migrants, and support the message in the letter that we should all be doing everything in our power to ensure that these hostile and discriminatory policies are scrapped. We'll be responding in full to the points raised in this letter.
"We are doing everything in our power to support migrants and refugees through this crisis and we would expect the Government & NHS to do the same, including scrapping debts owed to them by migrants as a result of being charged twice ─ first through their taxes, and second through the health surcharge. The Homerton and other local services are caught in an invidious trap created by the Government which often prevents them from fully serving local communities.
"At this time of national emergency, it is disgraceful that a person's immigration status can be a barrier to accessing help, particularly given the disproportionate impact that coronavirus has had on people from Black and Minority Ethnic backgrounds. This is a clear continuation of the Government's hostile environment policies, and we will continue working with our partners in calls to dismantle this system, tackle this systemic inequality and support our disadvantaged communities throughout the pandemic and beyond."
EDIT: This article was updated at 4:31 on 2nd November 2020 to include a statement from Hackney Mayor Philip Glanville and health lead Cllr Chris Kennedy.