100 Great Black Britons, Patrick Vernon and Angelina Osborne, book review: 'Inspiring and highly entertaining'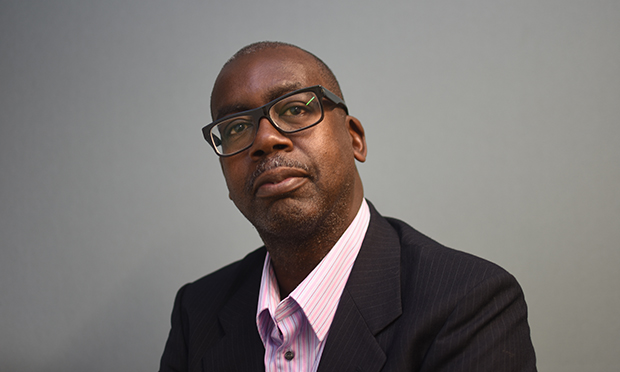 It is rare that a book hits number one in the Amazon history rankings before it has even been published, but such was the excitement at the imminent appearance of 100 Great Black Britons, that it leapt up the charts in September to claim top slot a fortnight before it had landed on its first shelf.
This book was a long time in the making. It has its origins in 2001 when academic, activist and former Hackney councillor Patrick Vernon OBE conceived of the idea as a counterpoint to the BBC's '100 Greatest Britons' campaign (won by Winston Churchill).
He was joined not long after by researcher Angelina Osborne, and together they set to work.
In 2004, the pair launched '100 Great Black Britons' as a campaign, having identified over 500 people whom they considered to merit this accolade.
By the time they rebooted it in 2019, their initiative had been firmly established in the educational curriculum, and it had led to the official recognition of numerous eminent Black figures across the UK.
Vernon and Osborne selected people who had overcome barriers to make major contributions to arts, science, business, philanthropy and other areas. They focused on those from across the UK who had used their positions to advance the Black community.
The handsome 400-page volume published on the basis of the project features entries of between three and five pages on a dizzyingly impressive array of figures from the 16th century to the present day.
Along with household names such as Naomi Campbell, Idris Elba, Mo Farah, Lewis Hamilton, Lenny Henry, Stormzy and Benjamin Zephaniah, 100 Great Black Britons uncovers the lives of people who have enriched virtually every conceivable domain.
There are inspiring accounts of prominent historical figures such as 16th-century trumpeter John Blanke, 18th-century writer and composer Ignatius Sancho, 19th-century Chartist William Cuffay, Crimean War nurse Mary Seacole, and John Edmonstone, who was taxidermy teacher to Charles Darwin.
Contemporary figures include high court judge Linda Dobbs, social theorist Stuart Hall, artist Lubaina Himid, bishop Rose Hudson-Wilkin, cellist Sheku Kanneh-Mason, scientist Geoff Palmer, architects David Adjaye and Elsie Owusu and business leader Sharon White.
Hackney connections also abound; in addition to Idris Elba, we read about writer Bernadine Evaristo, GP and London County Council member for Hackney North and Stoke Newington David Pitt, and MP Diane Abbott.
This book serves as a valuable historical resource; it also paints a lively and highly entertaining picture of the huge accomplishments down the ages by Black Britons.
100 Great Black Britons by Patrick Vernon and Angelina Osborne is published by Robinson Press. RRP: £20.00; ISBN: 9 781 472 144300