Finance chief slams government over 'unbelievable' funding uncertainty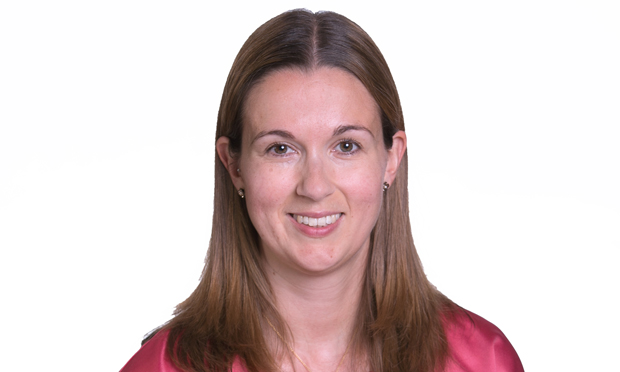 Hackney Council has said that it will be left unable to make financial plans going into next year without commitments from central government on its core funding and how much more support it will receive to mitigate the impact of the pandemic.
Cllr Rebecca Rennison, who leads on finance for the council, was speaking as she introduced an overall financial position showing a £65m end-of-year budget shortfall, equivalent to just under 20 per cent of the council's net budget.
That £65m has been reduced down following three tranches of government funding totalling around £40m, with the council still waiting to receive confirmation from the Ministry of Housing, Communities and Local Government on how much it will be compensated for its losses in sales, fees and charges during lockdown.
Rennison said: "Sadly, these are all too familiar figures which reflect the impact of coronavirus. It is still the very surreal scenario of reporting an estimated end-of-year overspend to the tune of £65m. Given the government's contribution to emergency funding that we've received with more funding to come, we're confident that we've got the number for this year down to a figure that we are able to manage.
"What is becoming increasingly pressing is certainty around next year's funding. It's slightly unbelievable that we don't yet have a clear steer from central government over what kind of funding or support we'll get for the next financial year.
"To be this late in the year and not to be in a position where we can put firm numbers against our budget is deeply unhelpful. So we are reiterating our calls to central government – we have to set a balanced budget, we have no alternative, and at the moment we are working off estimates for the coming year. We really need clarity from central government about what kind of support we can expect from them."
It is understood the shortfall following its reduction now stands at around £10m, though plans are now having to be made "with little or no funding certainty over the medium term", according to Town Hall finance mandarin Ian Williams.
Williams' report says the council's reserves continue to be reviewed to see what cash can be reappropriated to help support the Town Hall's Covid-19 response, which could mean delaying some schemes which could have expected to be funded from this source.
Williams added: "It is also worth noting that the UK's debt is now worth more than its economy after the government borrowed a record amount in May. The £55.2bn figure was nine times higher than in May last year and the highest since records began in 1993 and it sent total government debt surging to
£1.95trn.
"Income from tax, National Insurance and VAT all dived in May amid the coronavirus lockdown as spending on support measures soared.
"Clearly this will have an impact on future public sector and local authority budgets. It seems that at this time there is much less of an appetite within government for austerity than that following the financial crisis in 2008, but it remains to be seen whether sufficient resources are made available to put local government on a sound and sustainable financial footing going forward."
Hackney Mayor Philip Glanville also joined with special educational needs and disabilities (SEND) lead Cllr Caroline Woodley to write their monthly letter to the government over how this area will be sustainably funded.
According to Woodley, a cumulative shortfall of around £13m remains, with the government having promised additional funding of £4.6m. Shortfalls in SEND funding have pushed the balance sheets of other local authorities into the red over the past few years.
The government has formally confirmed that local authorities will not be left with the burden of increasing pressures in SEND funding, issuing new regulations forbidding Town Halls from meeting any shortfalls from their general funds.
While the expectation is for overspends in this area to remain on the Town Hall's books until additional funding is received from government, there has been no confirmation, according to Williams, from government on what this additional funding will look like, with Rennison responding to the £4.6m on offer: "If I were being cheeky, I'd say that's a bit of a gap in the maths from the Chancellor there in terms of what they're offering and what we need."
Other council areas suffering funding shortfalls include its children and families service, which will overspend by just over £3m. About £1.6m has been required for extra staffing in this department, both to respond to increased demand and to the Ofsted inspection which rated its children's social care service as 'requiring improvement'.